I ran the 2023 Manchester Marathon, and ran a 2:38:44 - a huge personal best.
I'm understandably ecstatic and fully intend to attempt to live off the euphoria of this success for the rest of eternity. I will package this as a race report but realistically it is a treatise on (my interpretation) of the psychology of running.
I was considering the context for this post. Where I was at with my running, and how I got here. I wrote it out. Given this post is already a small book you can skip the context by clicking here (but don't).
And if you really don't want to read here is the TL;DR
I used to run in an attempt to bolster my fragile ego. Now I run for the mental health benefits. I enjoy the company of the people I've met along the way and they inspire me to be a better person.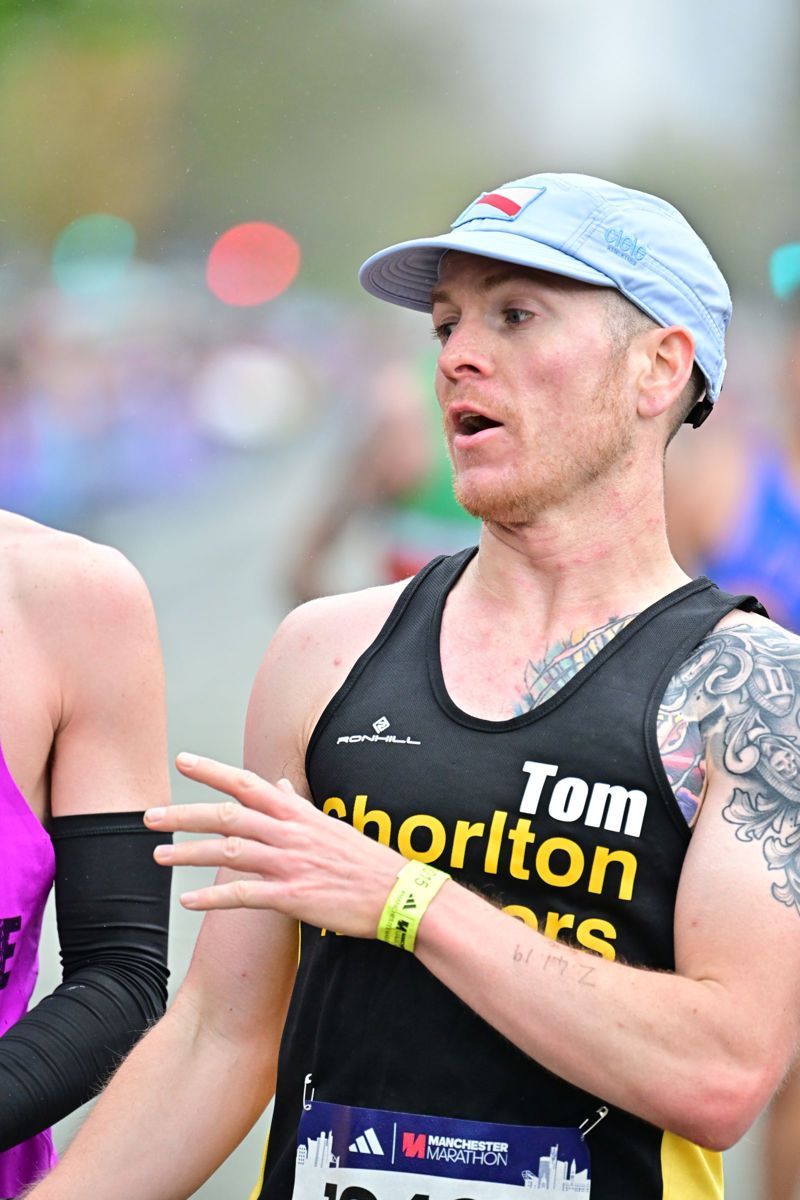 Strava out !
At the end of 2022 I made my Strava profile private. I had lost touch with why I was running. More and more it felt like the external validation of a 'kudos' was more important than actually enjoying the run. My running journey had come full circle.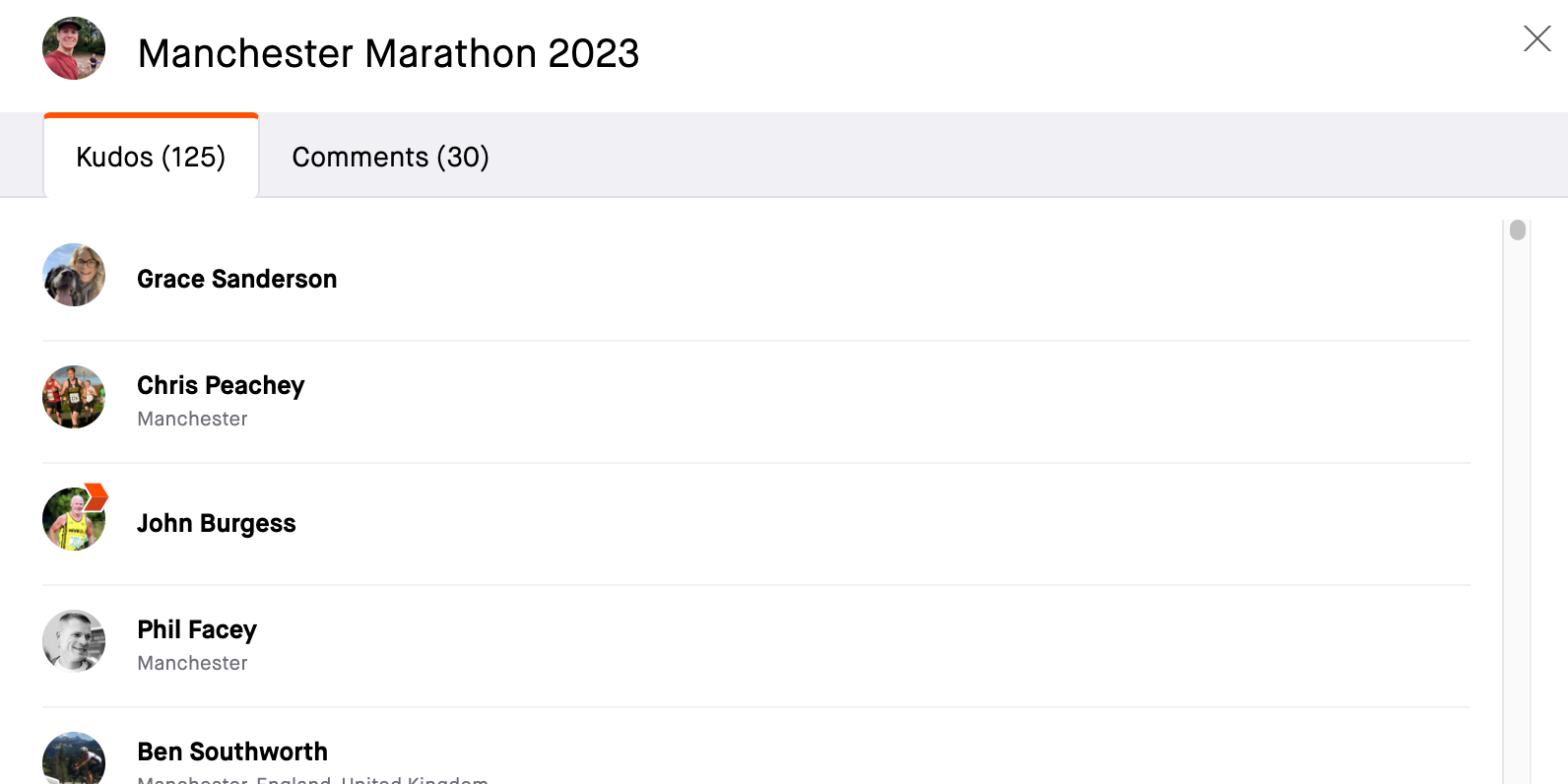 My first foray into running was toxic. Back in 2013 a debate with my girlfriend at the time led to me pronouncing that running was easy and that I could run a half marathon without training. I ran the Leeds Half Marathon in 1:43:53. When a month later I said I was nipping out for a marathon I had to eat my hat when 13 miles in I was jumping on a bus thoroughly humbled.
I started running properly in 2015 as a mental health therapy yet had found running preying on my circumstantially already tenuous mental health 8 years later. Change nothing, and nothing changes.
The road to Berlin
My approach and attitude to life is that if you are going to do something you should do it well. I'm disciplined, and dedicated in everything that I do. I don't do things by halves and as a result I don't do much.
I ramped up my running fairly quickly running the Chester Metric Marathon in 2015 in 1:55:15. A friend of a friend who happened to be a team England runner pointed out that I had run pretty damn quickly for a newbie and that was all my fragile ego needed to announce that running was my new hobby.

I trained diligently and ran a 3:08:23 in Manchester in 2016. I had been aiming for a sub-3 on my first outing over the marathon distance and whilst I maintained the pace up to half way I had the soul crushing distress of spending the 13 miles that followed watching the 3 hour pacer slip into the distance. It continues to bemuse me how 'so close yet so far' hunting down a pacer is. The physical/mental pain combination of watching what you thought you had slip into the distance is.. eurgh.

I dusted myself off and came back stronger. I hunkered down, read Advanced Marathoning cover to cover, and nailed myself into the ground for 18 weeks chasing my own egotistical demons. I ran Berlin 2016 in 2:52:04 - a huge PB. At half way I felt fine. I ramped up the pace over the 2nd half of the race and crossed the line euphoric. The conditions had been perfect, and my execution had been perfect. They say that race day is your victory lap. The hard work is done in training. In Berlin this was 100% true. There is a real deep seated visceral emotion associated with achieving something that you have put everything into. Everything.

I left Berlin happy. That was a PB that quelled the fire in my soul. I didn't need to beat it. It was enough. It was more than enough..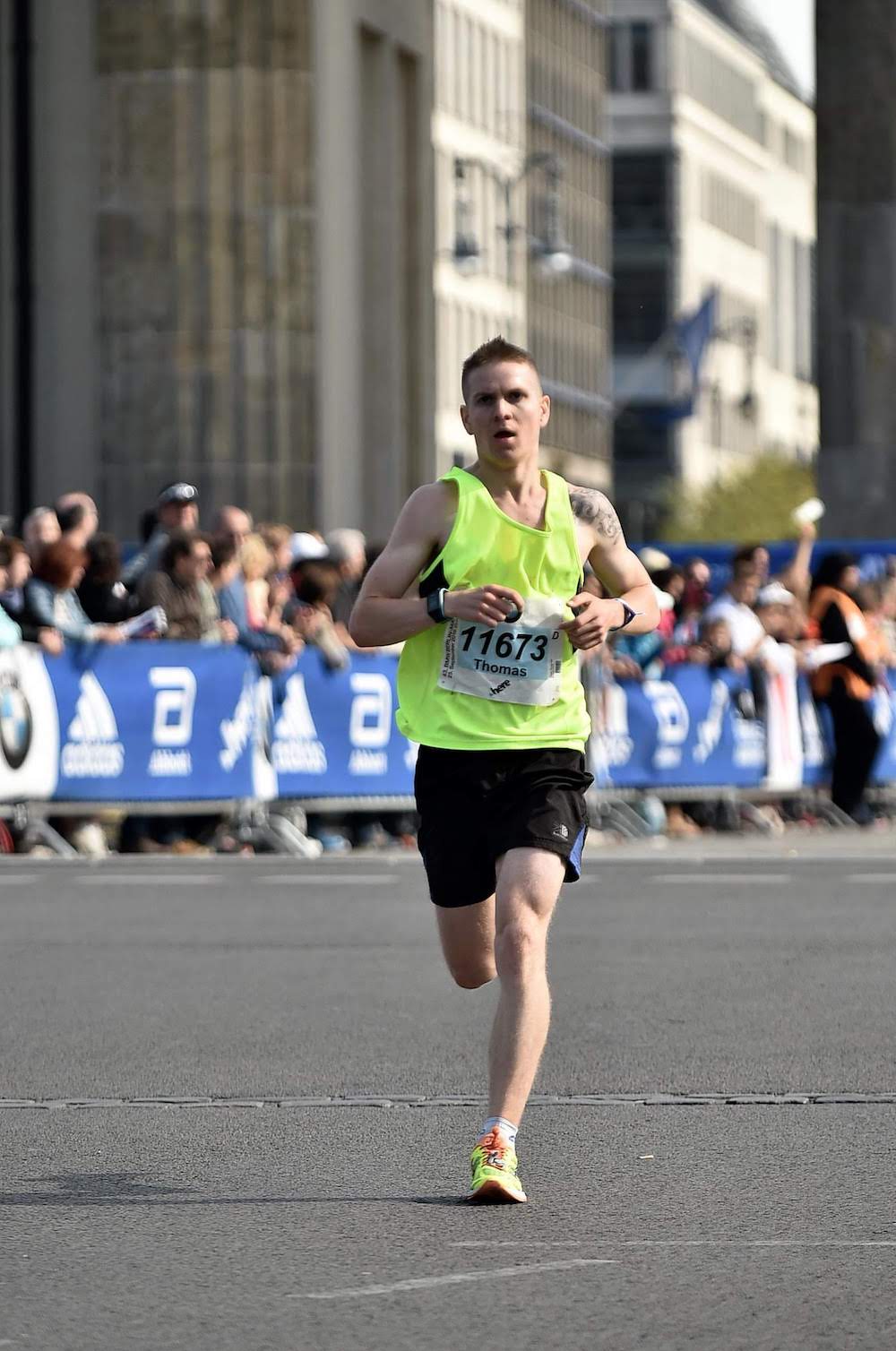 Too much
Sadly it was all too much. I'd gone from zero to one hundred too quickly. I'd achieved my goal, reaped the rewards, but destroyed myself in the process. I had developed a binge eating disorder, screwed up my hip, and killed my mojo. Running was no longer fun.

I used my Berlin time as a qualifier for the 2017 New York City marathon, but the 11 months that followed were.. meh. The fire wasn't there, the eating had gotten out of control. I had little motivation to train, and whilst I did run New York it battered my ego struggling my way through the five boroughs knowing that I could offer so much more. Travelling to a destination race like New York is expensive. It's the biggest stage in the marathoning world and I felt like I was disrespecting the distance and myself.
Respect
I'm all about respect. It's the most important thing to me in almost all facets of life. Disrespecting myself and disrespecting the distance relit the fire in my soul and I took things up a level in pursuit of redemption on the most infamous stage: Boston 2018.

I avoided the Pfitzinger plans. They are fantastic. Complete them and you will hit your goals. But the important bit is the 'completing them' bit - they are intense and require a unique combination of commitment, pain tolerance and luck.

It's very easy to advise someone to train by doing a 10 mile tempo run 7 days a week. Do it, and you will hit your goal. But executing without getting injured is the reason that plans like that don't exist. My opinion is that Pfitzinger's plans tread the very fine line between being a feasible plan and being straight up insanity.

For Boston I used my experience and pieced together my own plan. It was intense (theres a theme here). I battled some serious back issues during the process, but fortunately eating issues were a thing of the past. I got to the start line but no-one there that year was ready for what was in store for them..
Boston
Sitting in Hopkinton in the pouring rain. 2 hours before the start. Hypothermic. 20mph winds battering the fields where runners were assembling. Make shift wind barriers being built, people huddling together for warmth. Emergency protocols being initiated. Hand warmers being handed out in bulk with the directions 'put these down your trousers'. Getting to the starting gun was a battle. But an experience. An experience that made finishing in 2:58:18 all the more fulfilling. As I ran across the finish line into the crash barriers (set up for those who no longer had quadriceps) I felt a different sense of satisfaction. It wasn't a PB, but I have always referred to it as an emotional PB. I was a better runner, and I'd worked hard and smart. Handling the additional weather adversity just added to the achievement. I came impressively high up the field as a result of 100% more people dropping out than compared to the previous year and got to take part in that year - the one people continue to talk about.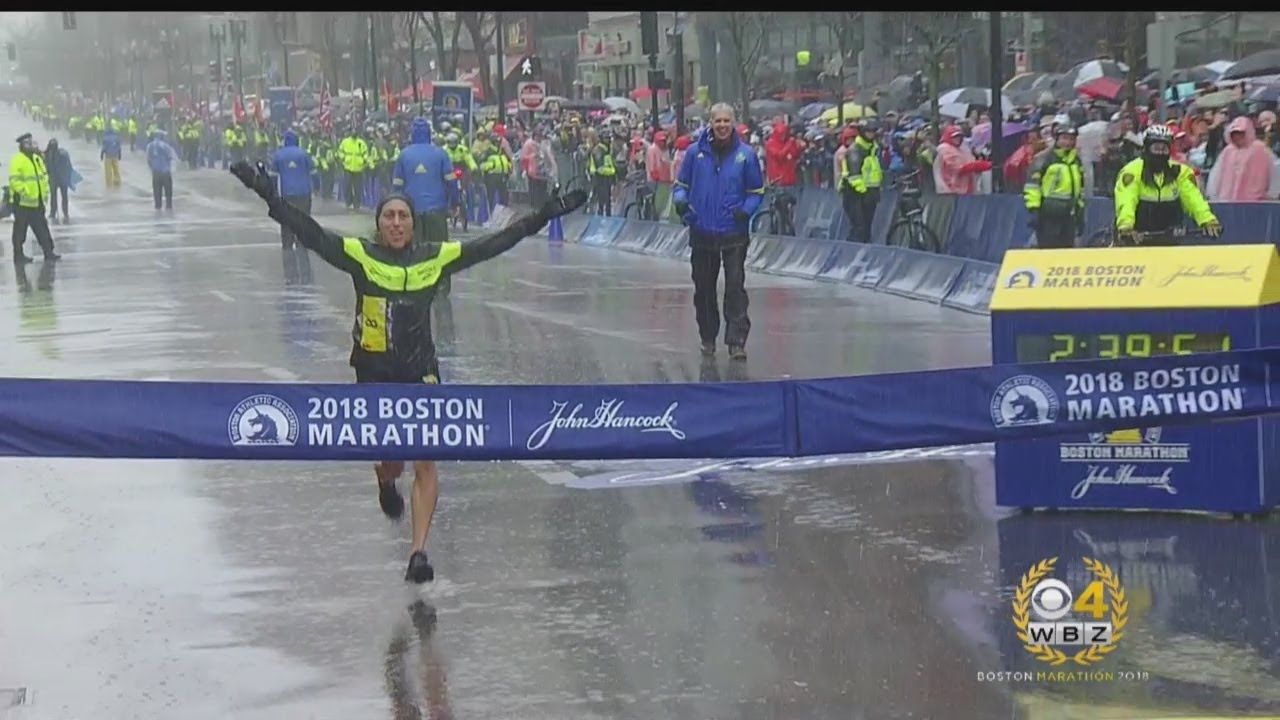 I nipped back across the pond to London to pace my brother around the London marathon. That didn't go great. Let's not talk about that.
I went back in 2019 to get my vengeance as a training run on the path to..
Comrades
Post Berlin I'd never really gone after a PB over the marathon distance. I knew how hard it was, and the desire wasn't there. I wanted a different challenge.
I think the search query that led me to Durban, South Africa was 'best ultra in the world'. I was going to do one ultra - it had to be a good one.

I built an endurance mesocycle focussed training plan and curated a series of training routes to get me ready for the infamous hills of the 'Up run'. The aptly named 'Devil's half pipe' was a particularly fun location for hill repetitions.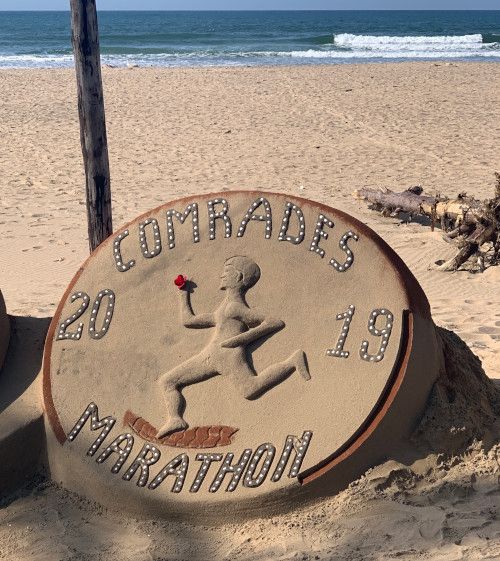 At Comrades 2019 I ran 8:30:27 - an hour over my target time of 7:30 (for which runners are awarded a silver medal). My 'failure' was down to two things:
Failing to respect the distance/course profile
Taking liberal advantage of the inclusive all you can eat breakfasts at the Hilton, and going to the pre-race buffet dinner with the British contingent.
As I crossed the finish line in Pietermaritzburg there were no feelings of disappointment. Sometimes in life the only way to understand and learn is to try. I had given everything (once again). I couldn't have gone faster. I'd learned the power of my own mind. I had tried to drop out at mile 26 and been met with the response 'You can, but honestly you'll be able to run to the finish before the tail bus gets here to pick you up'. The metaphorical slap in the face got me going again and an unfathomable stubbornness got me to the finish line.
The Comrades finish line is an inspiring place to be. Watching thousands of individuals who have given everything run, stumble, crawl across the finish line hits even the most emotionally vapid individual deep in the soul.
Comrades offer back to back medals to people who come back the following year to do the 'Down run'. Needless to say that was in the back of mind. Unfortunately a la Berlin I had given too much. The running mojo was once again gone. It took me 6 months post-Comrades to start enjoying running again, and even then I didn't enjoy it enough to put in the work required to get that silver medal..

Fortunately..? Covid hit.
The double
It wasn't until 2021 that I got another opportunity to race. In a pointless birthday swap, I had bought my brother entry to the Manchester marathon and he had bought me entry to the Liverpool marathon. Covid rearrangements meant that they ended up 2 weeks apart in October 2021.

Having had a break from running in 2020/21 during the Covid lockdowns (a time during which I got more into cycling) I had got back into a certain level of shape and had targeted Manchester as an A-race. My training had gone exceedingly well, and I had beaten my marathon PB on a training run (don't ask). 5 years on from Berlin I had the desire and the ability to finally take that PB.

Unfortunately I had peaked too early. I was burned out on race day. I'd screwed up my race week nutrition, and on the day my fuelling just wasn't playing ball. At mile 15 I was sat in a portaloo contemplating the meaning of life. I had no desire to walk 11 miles, or to turn up at the after party with a DNF to my name so I battled on.  I will never know what it was that gave me that additional push to keep going. Perhaps.. experience.. and knowing myself exceedingly well. I got around in 2:53:07. Certainly not a shabby time, but it wasn't what I wanted and it hurt (see You are allowed to be disappointed).
2 weeks later I went after the PB again in Liverpool. Rock n Roll are terrible race organisers. The race was absolutely awful (it's now been cancelled - fortunately). I failed to get the PB again running a 2:54:14. This time it was because.. the course was so bad, we'd got lost. In any other circumstance this would have crushed me, but in the context of everything else about the race when my pack realised we were lost all I could do was laugh. I had to walk part of the final 2 miles of Liverpool. With the extra mileage and the lack of full recovery I just wasn't fit enough on the day.
Take 2
In 2022 I went all in on the Comrades down run. I went after the silver medal once again, choosing to focus purely on miles. I just ran, and then ran some more.. for the whole year.

In my mind there is no question that the Down run is the harder of the two. It requires a disgusting amount of physical endurance and more importantly god-like pain tolerance.
I came in in 07:26:19. I was laser focussed turning up in Durban for take 2 and hadn't considered failure an option. I knew I'd put in the work and if I was ever going to do it, it would be today. That said it would be remiss of me to suggest for a moment that it was easy - it was by far and away the hardest thing I've ever done. I oftentimes mentally hold myself together with arbitrary countdowns such as 'only a parkrun to go'. I can assure you that on a mental level 'only 4 miles to go until a marathon to go' hits differently.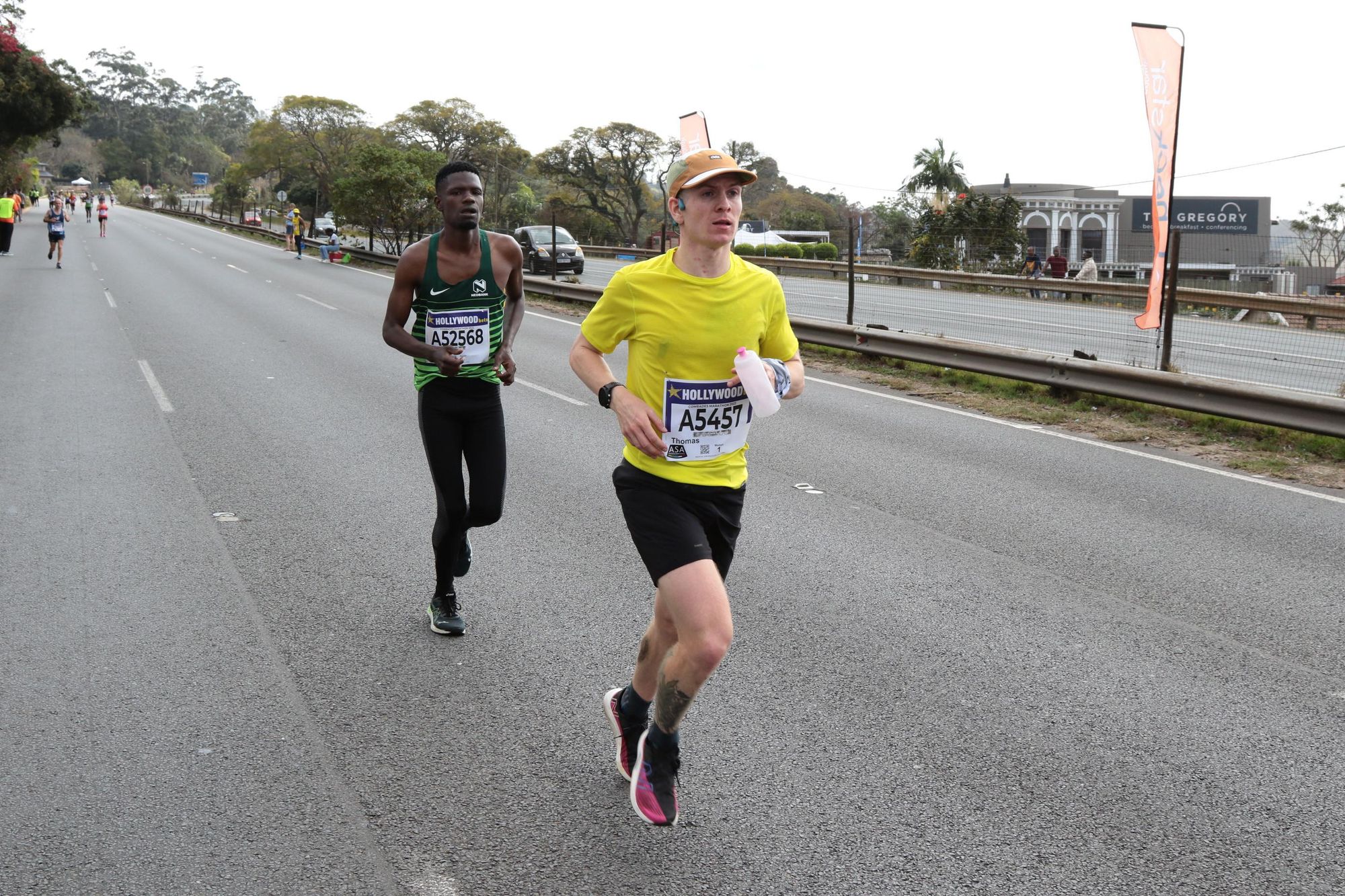 Chicago
Were everything not already paid for I wouldn't have run Chicago. 6 weeks after Comrades was too soon. My body was battered, I'd done too much too soon post race, and I was nursing a knee injury.

For the first time (I think) in my running career I revised my own internal targets downwards and targeted only a sub-3. I knew that even that would be hard, having at this point gained a pretty good 6th sense for my own body feel and injury/training status.

It psyched me out. I genuinely had the thought 'what is the point of running this if I can't hit a target time'. I got lucky and ran a 2:59:57 but fortunately the lesson was learned and I spent the next 6 months sorting my shit.
** end context **
Why I run.
Post Chicago I hadn't entered any races. Life had happened. I had deleted Strava and was adamant that I was going to work out why I ran (and if it was for the right reasons). I refound my love of running.
Back in 2019 I joined Chorlton Runners. I joined because prior to my joining I had always trained on my own. I had trained on my own because I was running for the wrong reason - ego. I wanted to be good, and I wanted others to think that I was good. I'm sure my therapist would tell you that this need to validate myself is because of some deep seated childhood trauma. Realistically the reasoning is irrelevant - its toxic.

I had the realisation that the reason I struggled with track sessions alone was because it is hella hard to choose to put yourself through pain even in pursuit of an inflated ego. I postulated that running with others would push me further in a masochistic pain based solidarity. It wasn't until 2023 that I actually started going to the clubs track sessions, and who woulda though.. I got fast.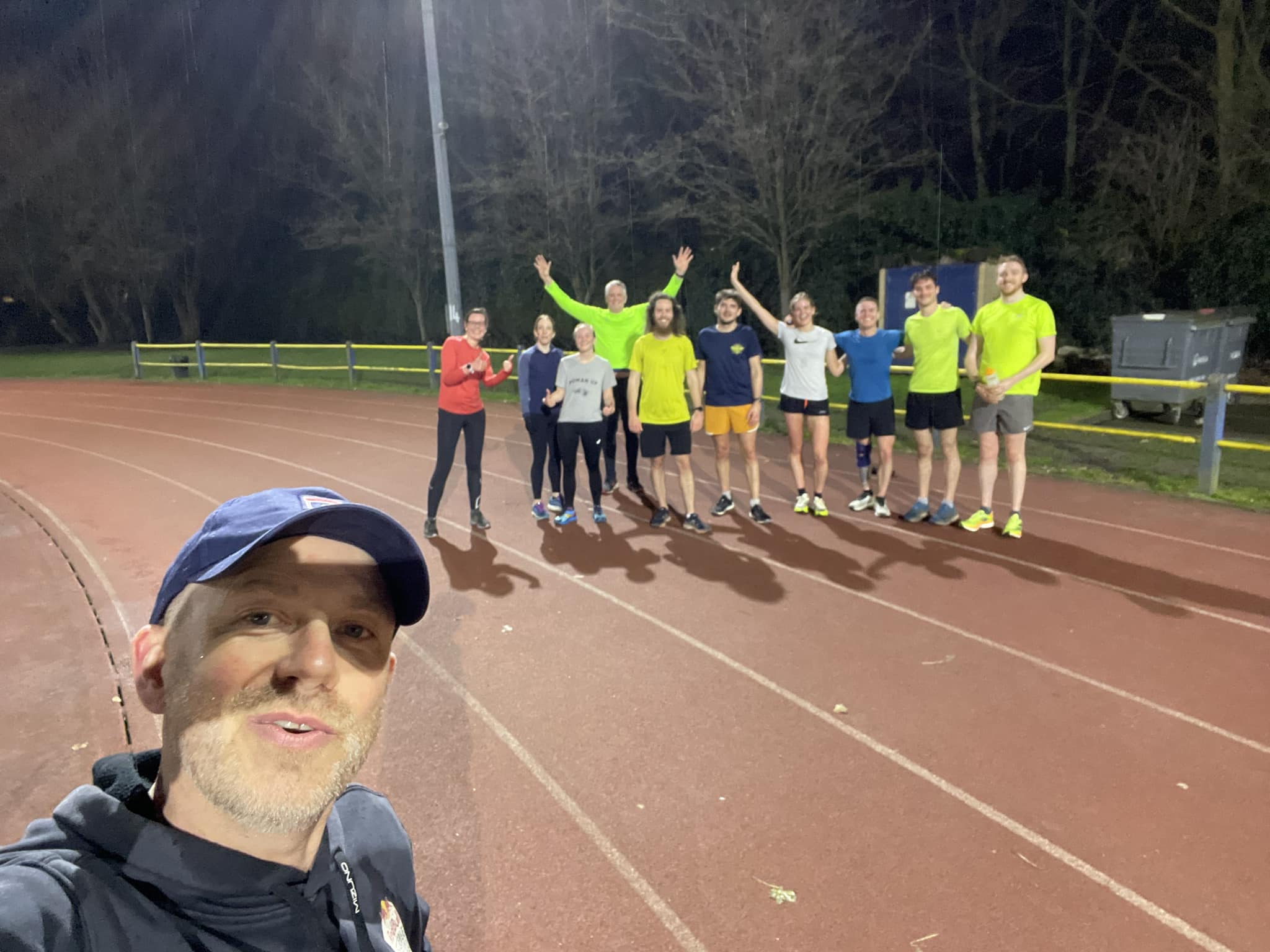 When I ran on my own my marathon test piece was Yasso 800s. If I could hit the full set I knew that I'd be able to hit pace on the day. Unfortunately I have never completed a set of Yasso's. I did successfully complete what I thought were Yasso 800s earlier in the year (at a track session) but it turns out that as prescribed they actually require 10 reps. I always thought it was 8.
What was interesting about going to track more regularly was that I had not previously realised that track sessions could be fun. Arguably enjoyable. The reason why? ..
The people
thinking about it I wonder if these people know the impact they had
It wasn't really until 2023 where I really learned to appreciate the nuance of running camaraderie and the real value of what was in front of me.
Having a chat before and after. Chasing someone else. Pushing each other along. It just makes the whole experience more enjoyable. It's completely different to my previous approach: turn up at a track, run, leave.
In particular:
I remember Chris shouting kind words 10 reps in. When its hurting those words make the world of difference. And.. I don't know.. its heart warming when coaches are genuinely rooting for you.
I remember Ben dragging me around some of the rougher sessions. When you really want to give up '5 seconds to go, you got this' is often all it takes.
A lot of my social connections come from running. I'd much rather go for a pint (of water) and a chat than a run but I guess combining the two is acceptable. Honestly.. I don't know many runners that I don't like (except for Kirsty). They are just an all round good bunch of people. Supporting friends and watching them progress is awesome.
I really like the fact that however good at running you are you will likely never be the best. It allows for one to quickly throw out delusions of grandeur and stop trying to win. I am a massive fan of parkrun and whilst I am able to finish first on the right course on the right day I also regularly don't.. and shock horror.. sometimes I just run for fun. I'm also now that guy who when the run director slips up and says the word race I will quickly jump in and inform him/her that 'its a run not a race you nugget'.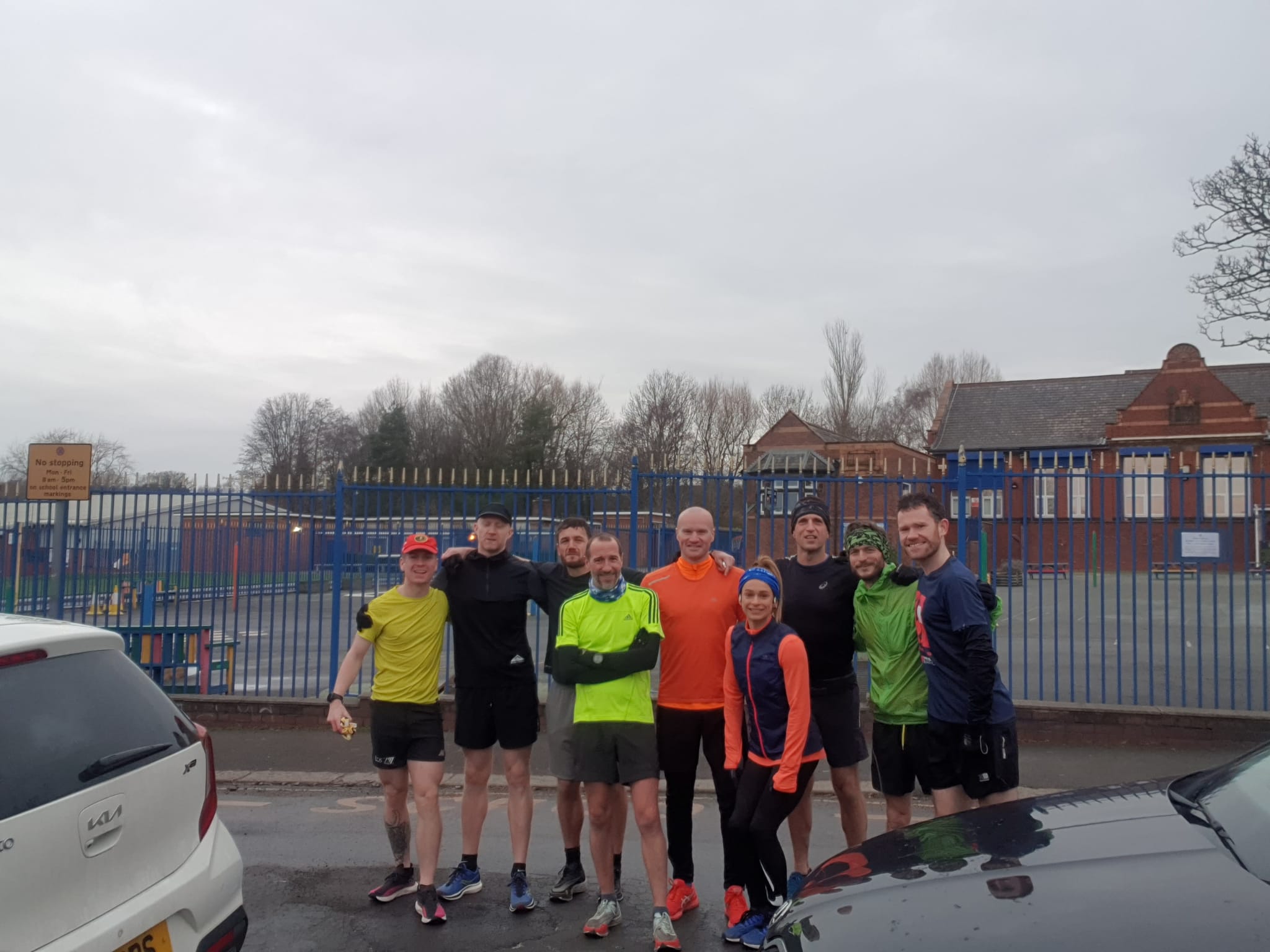 Alongside track/parkrun, Daz, Alan, and Stu gave me a social outlet for my head funk. They pushed me to be my best and were endlessly supportive. Ah.. men supporting men. It's what we love to see. I like bluntness and it turns out that when Stu told me 'You're better than that' he was right. Daz consistently just said nice things. He told me to get myself down to Turn Moss. He told me I was doing good. He gave me good breakfast recommendations. In all walks of life I think people fail to appreciate the impact of a simple compliment. Alan was someone to talk to and someone to chase. A few years ago I introduced him to Pfitzinger. He took it and ran with it (no pun intended) and is absolutely smashing his running.

The other person that I got to run with was my brother Charles. He has always wanted to do the 6 marathon majors and finally got to do Boston this year. He invited me to do a couple of long runs with him, and I happily obliged. I went down to Brighton with him on one occasion because he needed to go for work, wanted to do a run in an interesting location, and realised that I'd probably get something out of a change of scene (he was right).

I don't talk to my brothers/family that often but post run we went and had some Greek food, a bottle of wine, and then some beers. Whilst I don't tend to drink (and without fail I regret it the morning after - hanxiety), I did find myself saying some prothetic things that have stuck with me. I got a lot of clarity on a lot of things. More pros of running.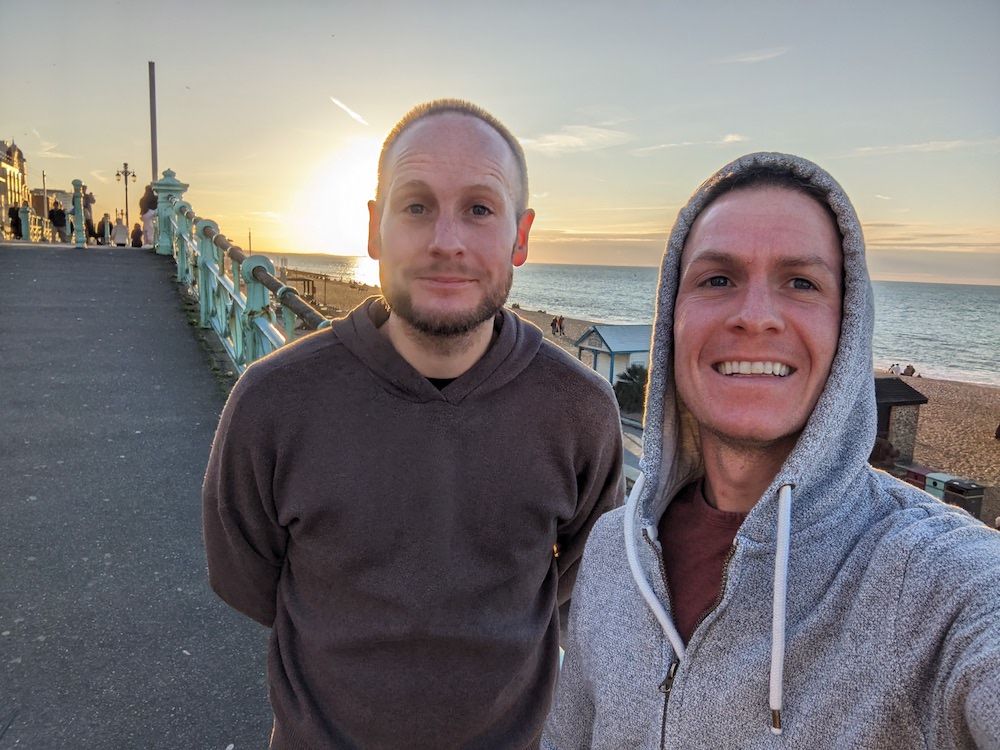 He smashed Boston - 3:28:35, and this now sets the scene for use both to complete the majors in Tokyo in 2024. I have entered the Tokyo ballot multiple times over the years and failed to get in. Had I got in I would have done it, because it was all about me. Let's call it fate that I'm less of an arsehole nowadays - it'd be awesome to complete the majors with my brother. Why not up the ante - train for a sub-3 and i'll pace you Charles. Public callout. Ah feck, I'm being toxic again.
Training
My training was all incognito. I just did what I felt like doing on any given day with a focus on quality over quantity. For me.. based on experience.. easy miles add no value. Why? I do a lot of cross training - yoga, swimming, cycling, climbing and I find that alongside targeted workouts if I also did easy runs I'd just be constantly fatigued.
My quality runs were basically speed sessions on the track, and long runs. Variety in the speed sessions kept them interesting, and throwing tempo/marathon miles into long runs covers both endurance and speed.
Because I wasn't actually training for anything I just jumped in on some of the Breakfast Club's tough runs. Doing those tough runs is always hard, but doing them with others makes them significantly easier. I think my presence was most welcome as an unofficial pace maker. It was during these runs that I realised that endurance was my vibe -  I was off the pace on the out and on the pace on the way back. As the others were training for 2:40s (a time I hadn't even contemplated running at this point) I named the pace - 'god pace'. It was a pace that I'd never run any serious training mileage at and had no need to. It was an aspirational pace.

I was also keenly aware that running is meant to be fun and that wrapping myself in cotton wool to prevent injury was overkill. I've always wanted to join the Black Sheep and get out on the trails, so I did. In fact, a chat with Nick was the inspiration for this post. Chorlton Runners have various initiatives aimed at considering the mental health side of running. One of the discussions (which I sadly couldn't attend) was 'Why we run?'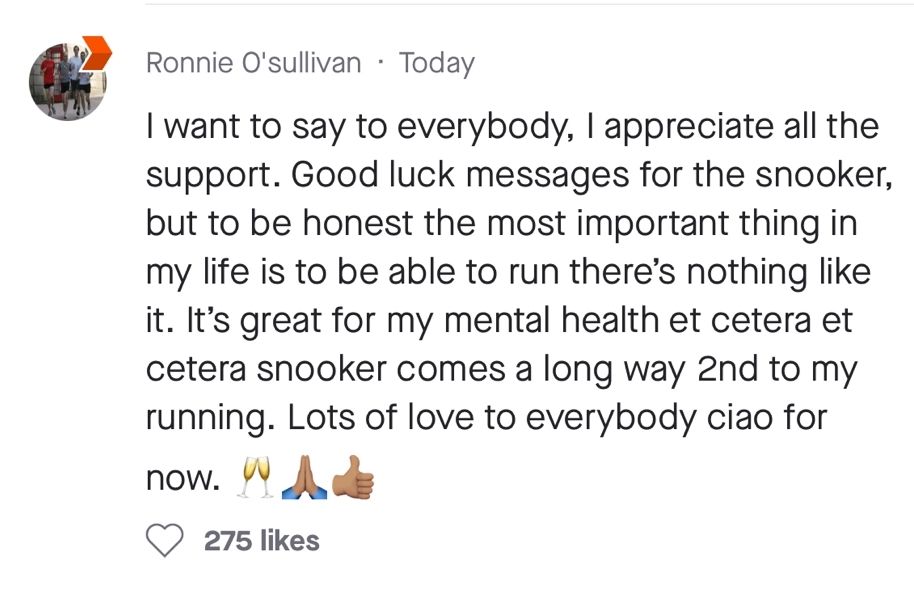 There is no part of running that I love more than the peaceful quaint quiet and cold breeze associated with a chilled trek up a hill in the dark. In the process I got to get to know some really awesome people and make some new friends too.
Finally, yoga. I've done hot yoga for years. This year I bought an unlimited membership to give me a financial incentive to be more consistent. I want to be able to do all the handstands, arms balances, and binds. In the process I get structured stretching and an intense cardio workout. Given that hot yoga is a 'its as hard as you make it' kind of activity I would without hesitation state that its harder that any individual marathon training run.
Buildup
A few days before the Wilmslow Half Marathon I decided to enter. Alan and Stu were running, I had FOMO, and I was curious as to whether I was as fit as I felt I was. A week prior I had broken my half PB in a training run. I have history with my PBs being in training runs, and wanted to right a wrong.

I bumped into some of the ADAPAT crew pre race. That was nice. Ah.. people. Everyone smashed their goals, and there was some awesome and unexpected support from Grace and Phil 🥳
I clocked a 1:17:08. It was a bit of a chore, didn't feel fantastic, and whilst no-one else really agreed I was not a fan of the course or the wind. Regardless, it was a big PB. Alan paced it perfectly and cruised in 30 seconds or so earlier, Stu sadly had less fun but got in under 1:20, and Jonny did some disgusting time.
Aside: One pro of a 1:17 half is that you are now allowed to tell people your time in minutes. I ran 67 minutes !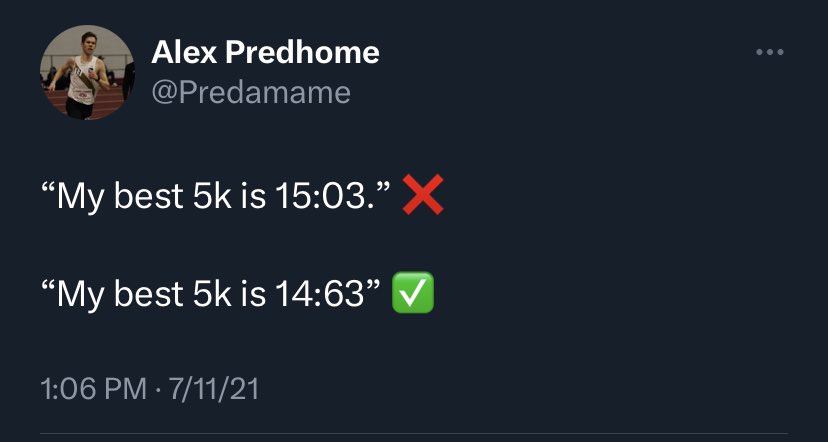 After that I basically knew that I was going to enter Manchester (as I think did everyone else), it was just a case of when. The problem was that I have form for falling apart with pressure and I'd had 5 months of blissful pressure free running. If it's not broken, why fix it? Eventually I did enter and true to form everything fell apart (in my mind) shortly after.

I went for a massage and Manil beat the shit out of me. As is standard the question "how is the pressure" was met with "Yeh, fine" as I cried into the table. Shortly after I had an ankle issue, then my shin started playing up. I managed to get around a 14 miler one week out but I could definitely feel a dull bruise like pain shooting down my right leg/shin. It was changing my gait and hurting my foot. I opted to go for a 'total taper' - no running. Had this happened earlier in training it would have certainly been worse, but I had unintentionally 'trained', I was fit and I just needed to get round. It's super annoying when you know you are fit but it might not even matter..

The race was more than fine (see below), so with hindsight it begs the question 'Do I have chronic maranoia?'. I moaned to the inner circle and honestly they handled it admirably. Especially the new members. I have a lot of time for "It's a long shot, but is there anything I can do to help?'
It's nice to have your feelings validated (however objectively unreasonable they are) in an empathetic and supportive manner whilst not being let off too easily from managing and working through your own shit. The problem is.. I never used to be like this myself - I lived in my own selfish ego bubble forgetting that there is often more joy in helping support others.

Anyhow, I locked myself up and spent a week doing my self assessment tax return. I did a tune up 2 miles on Saturday morning, and then worked out how to use the Beryl bikes - my transport of choice for getting to the start line.

During the week I had tried to carb load but had had a few 'its 11pm and I've forgotten to eat' incidents. Fortunately the last couple of days were good. Pasta, pasta, pasta. And jammiches.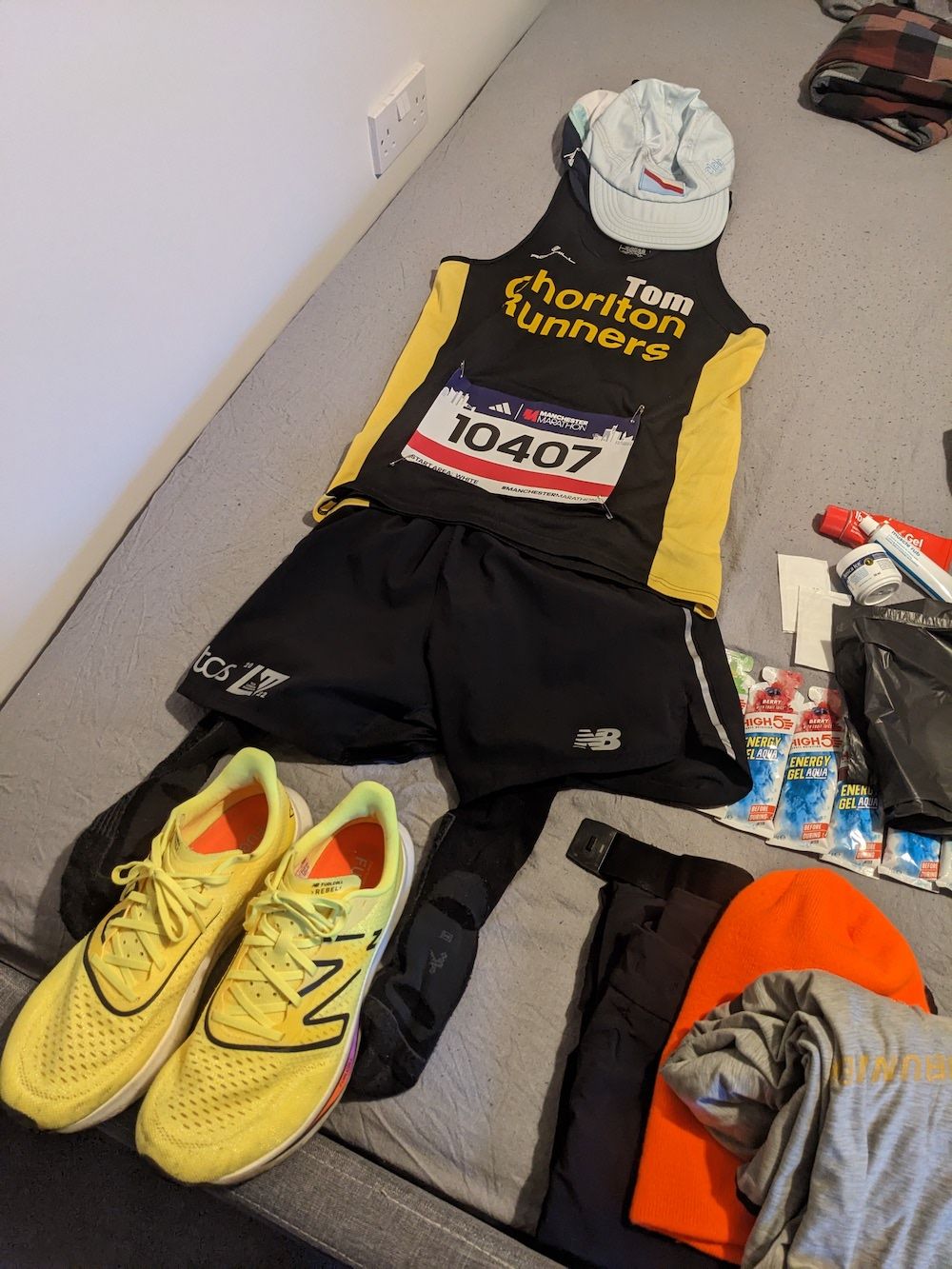 Heart Rate Variance (HRV)
This is sufficiently important to warrant its own section.
I use a Garmin Forerunner 955 which is one of of the newer Garmin running watches. It offers all sorts of statistical bells and whistles very few of which I actually pay attention to.
I do however pay attention to Heart Rate Variance (HRV). Religiously. Over the past few years I've notice that it reacts with 100% accuracy to my physical condition. It spotted Covid before a test did.

It also matched up perfectly with how I felt during my taper week.
Fortunately for me on race morning it went back into the 'Balanced' range and the psychological boost that gave me was pretty significant. Standing on the start line I was thinking 'I feel good, the weather is solid, my watch is being nice.. lets go'.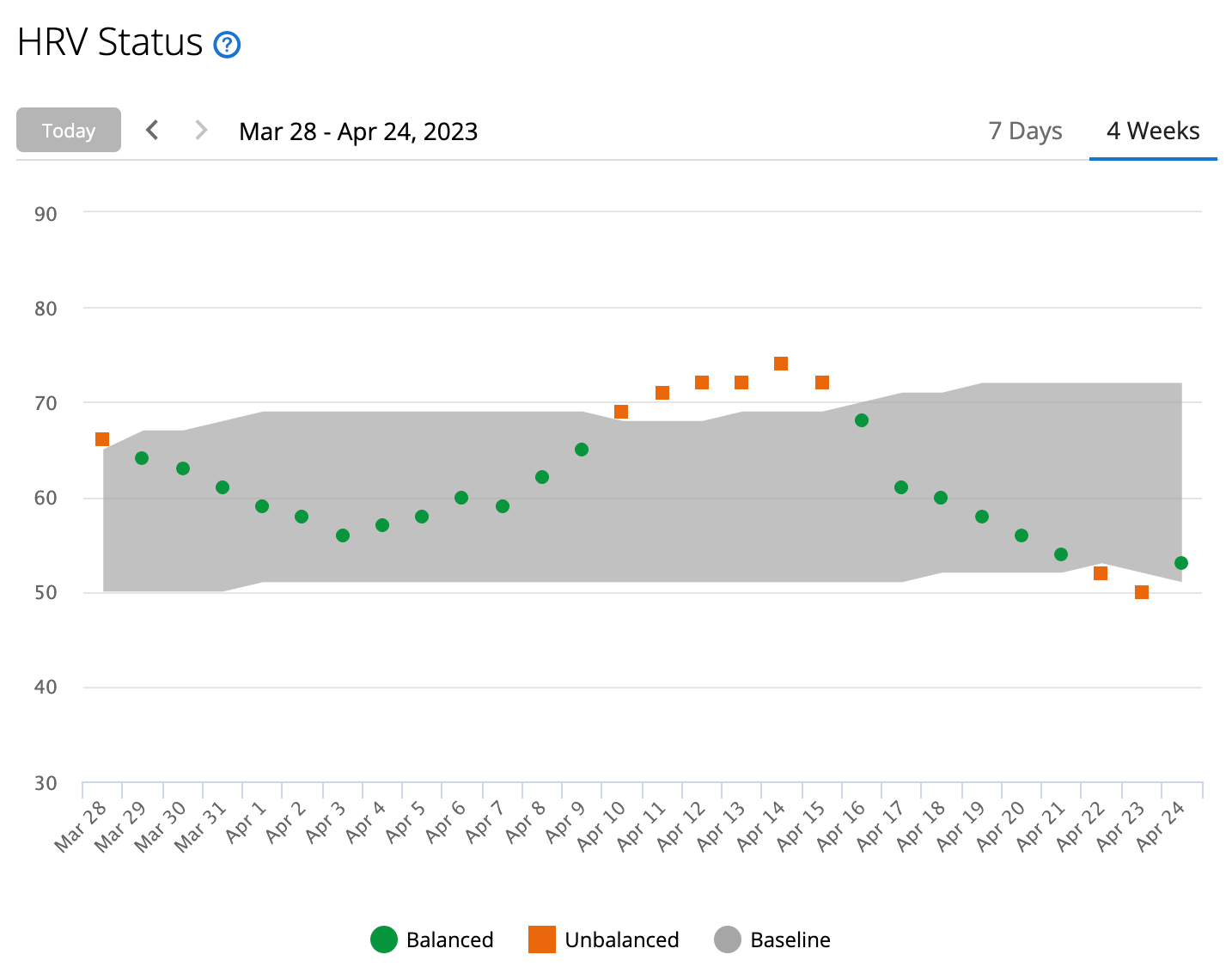 The race
Yesterday a friend queried my Strava race activity caption. I had stated:
"Honestly. I want to cry. I just.. no words".
She asked me if I had in fact cried. The question flummoxed me - a direct questioning of my ability to be vulnerable. "Straight to my knees, face in hands".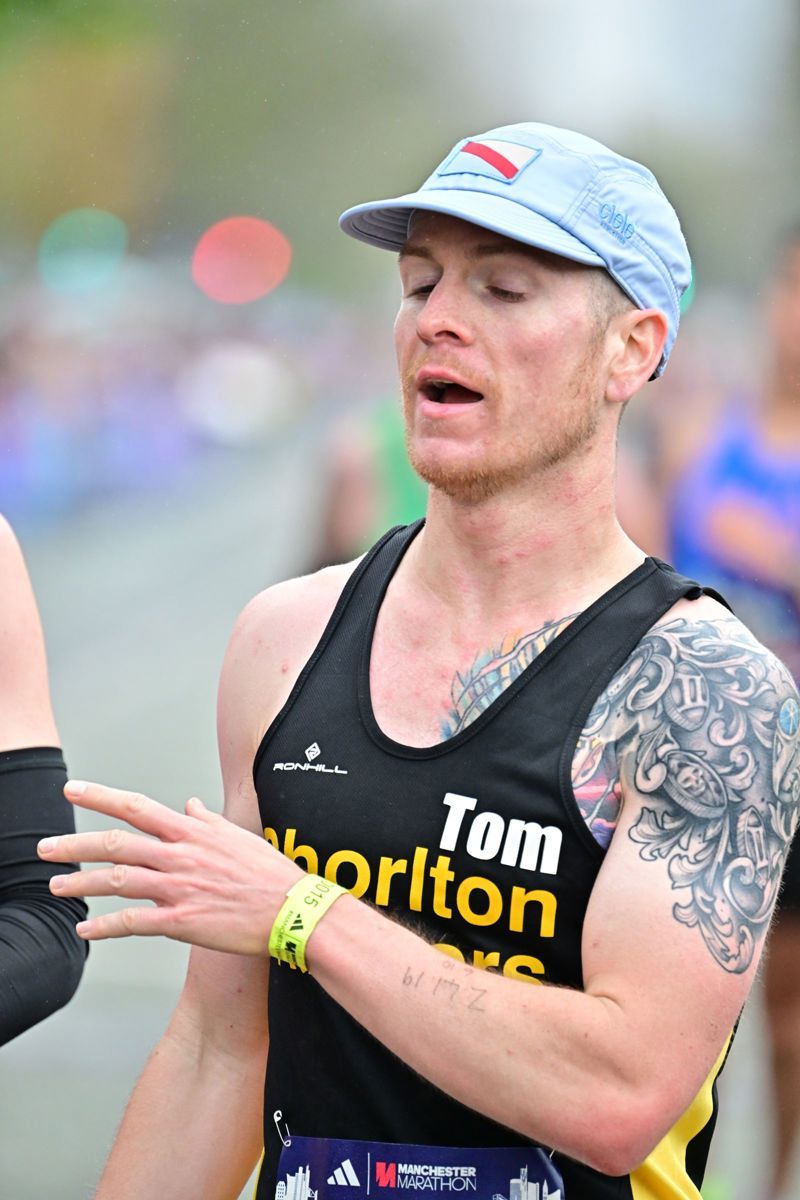 Waiting to start I had bumped into James. We had a nice chat about expectations, goals, and approaches. A familiar face and nice chats are always good for calming the nerves.
I used my running context (see the first 412 pages of this post) and had a plan. It's nice to run with people you know, but there was a job to be done and I knew I had to be disciplined in my approach.
I wanted a 2:45. I knew I had the fitness but my shin had been giving me shit all week and I knew that the outcome was dependent on how my body held up. I decided if all was good I would go for a negative split and try and take it down to a 2:42:30. Numbers and paces were scribbled on my arm. I also wrote down my Garmin's prediction of my ability - 1:41:19 as a A++ goal.

The final aspect of my race day temporary arm tattoo was the start of a longer quote that means a lot to me - "trust in yourself" (somewhat unnecessary as I have it tattooed on my chest) and the exclamation point from Pokémon. Ain't no understating how far a little bit of positive self talk can go. When your treading the line of your physical abilities its nice to be able to look down and get your head back in the game.

The former applied to marathoning was simply a reminder. You've done the work, you're fit as hell, you got this. The latter will become a real tattoo one day - its a reminder to get the hell out of your own head. Any momentary "I can't do this", "this is too hard". Absolutely not. Theres a time and a place, and its not race day.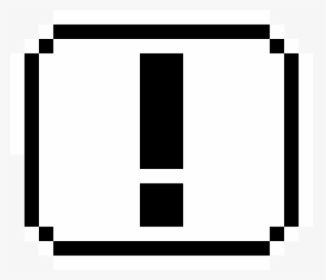 I ran in New Balance Rebels (v3). I run everything in these. Most people recommend a shoe rotation, but I find these work super well for me. Not a fan of Alphaflys/Vaporflys (they look silly), or Carbon more generally.
The race went off quick. The 2:45 pacer was doing 2:20 pace. I ran my own race, got a feel for what 6:10 minute miles were feeling like, and over the course of the first 5 miles settled into a pace. I concluded that I would play it by ear but under no circumstances drop under 6 minute pace. It was controlled and clear - I was aware where I was in the race and I didn't let the excitement of Deansgate get to me. I ran past some of the ADAPAT gang, saw George/Esther in the early miles, and ran past Justin and Gemma on my way past my flat. Ah.. people. It makes a difference.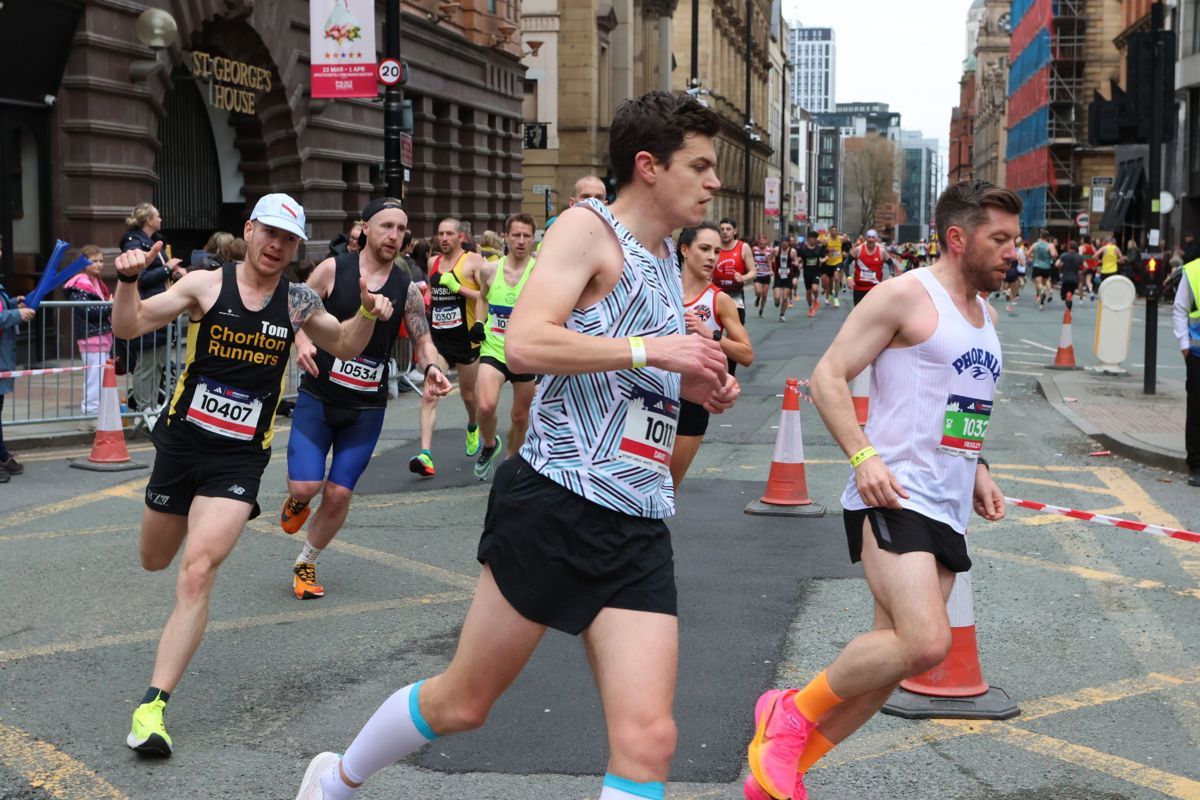 For the first time in my marathon history I lost track of mileage in the wrong direction. I thought I had done 5, but actually I'd done 6. Winner. Coming around Trafford and up towards Sale I was very much aware of the Chorlton Runner contingent that would likely be hanging around Stretford Mall. It was something to look forward to. I took a gel at mile 7, and I went past feeling strong. The wall of noise hit hard. Every time I've run Manchester at least one other competitor has questioned who I am, and why I have so much support. It's not me.. it's Chorlton Runners.
This was where the comprisons began..
The previous time I'd run Manchester at Stretford Mall my nutrition had already gone drastically wrong. I had a stitch and I did not feel good. This time, chill as fuck. Onwards to half way.
Matt was cheering me on at mile 10/11 - absolutely legendary support here. He'd asked me where I needed support pre-race and I'd specified the race course no-man lands of mile 10 and 19. He executed. Ah.. people.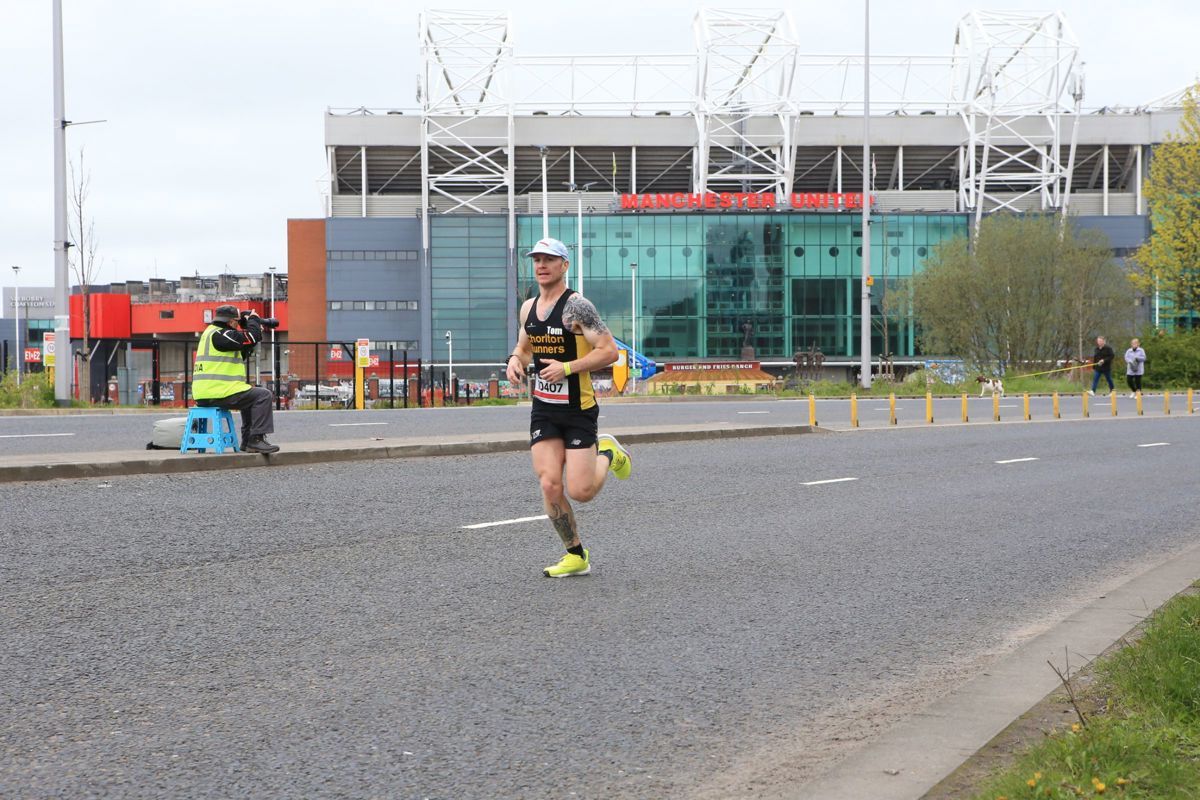 A lot of the first half I'd been running in a more general no-mans land. There was an official 2:45 pacer and what was quite clearly an unofficial 2:40 pace group. I felt fine ahead of the 2:45 pacer but had no desire to hunt down the group a few hundred meters in front. Instead I ended up back and forthing with 2 or 3 others but it didn't offer much in terms of protection from the wind and was certainly a suboptimal place to be.
Note: Independent of everything I've written above about the power of people, I have absolutely no comprehension as to why some runners think mid marathon at 6 minute miles is a good time to start networking XD

At half way I felt.. fine. I was aware that the year prior I was contemplating how exactly I was going to get to the finish. This time it just hit me - I knew I had it. I took another gel shortly after.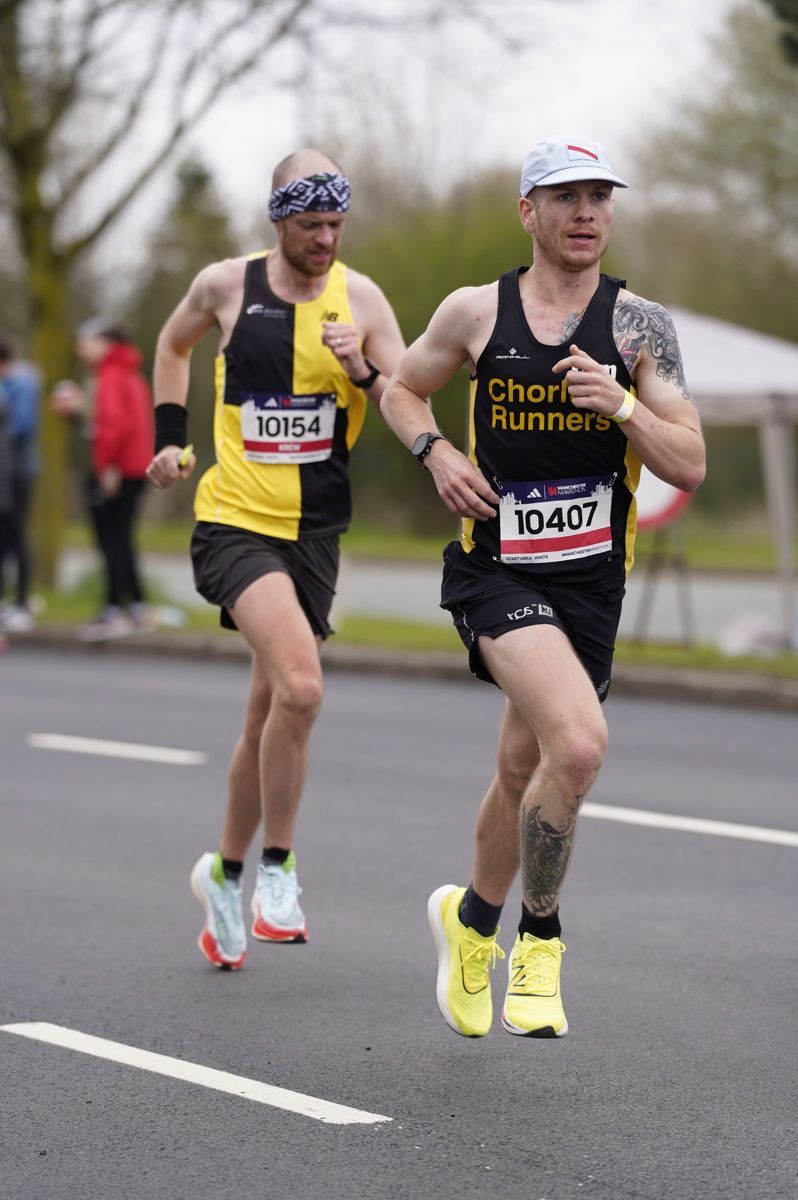 After the race Rachel had mentioned that when I went past the mall (on the way out) they were of the view that I would either fall apart or smash it. I respected the honesty of the statement but it also made me laugh because that is exactly what I was thinking at that point. At half way I knew a good time was on the cards.

Mile 15. Year before I was in a portaloo. This time I was cruising. I was getting to the 'hills' of Altrincham. Fortunately James had reminded me of their existance at the start line and honestly that was so damn helpful. It was a case of maintaining on the inclines, and slowing on the peaks to stop lactic acid build up. It worked perfectly.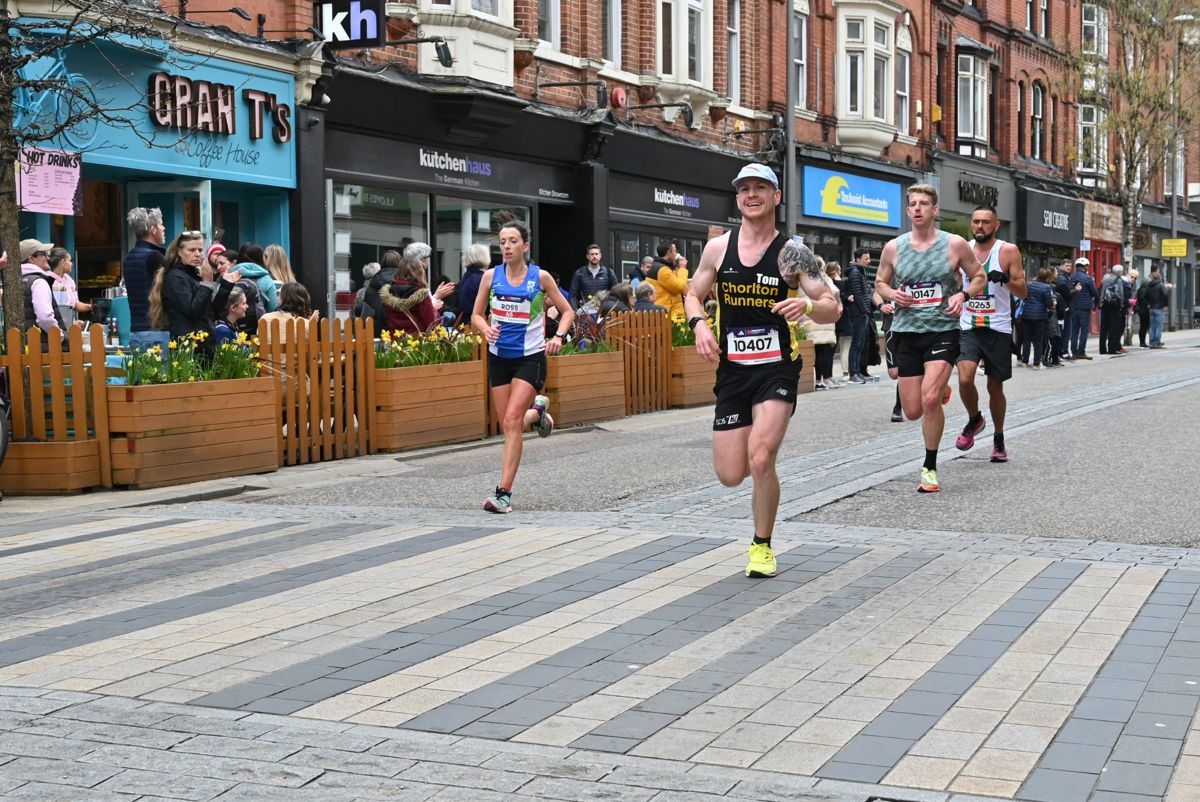 Mile 19. Support from Matt. Cruising.

Mile 20. Warmup done. Am I fucked? No.
I did take the opportunity at miles 21/22 to chill with two guys from Best Athletics. I had watched them from afar pacing 6 minute miles almost to perfection. I wanted a break, wanted to control the pace to save energy for the last parkrun and so I opted to run with them for a mile or so. Thanks guys :) I also took a final gel - one with caffeine.

Aside: I took a caffeine gel 20 minutes pre race. I did this because at Wilmslow Frankie's mum had given me one because I was hungry XD. It worked well so I went with it. I took 5 gels with me. The plan was 7, 13, 18 (caffeine), 22 , emergencies. In practice after mile 15 I had some mild discomfort around my appendix. I don't think this is anything to do with nutrition but rather exertion. Regardless I opted to put less shitty sugars into my body as a precaution.
Aside: The unofficial 2:40 pace group fell apart at mile 20. It was extremely abrupt and intriguing to see first hand. It was almost as though one person dropped and then they all gave up shrug.
Back through Sale. A bit of a pump under the bridge on Chester road and then the Chorlton sound tunnel at mile 23. Honestly.. you know its coming, and for the first time in history I was lucid enough to acknowledge and appreciate it.. but even knowing it was coming I was grinning like a small child as I passed by. It was exactly the boost that I needed.

Perversely running through actual Chorlton there was less support, and there was a little lull in my energy levels through mile 24. I continued pushing on to mile 25 and then it was very much a case of keep on going. Historically when I don't have it I'm slowing down drastically at water stations, constantly justifying small 10 second walking breaks and generally self sabotaging my final miles. There is nothing more brutal than missing a goal by a tiny amount and all that was running through my head was 'pain is temporary'.

For the first time in my marathoning career I was pacing through 25 miles, looking at my watch doing the maths on where I was at and how much time I had. As with most marathon races I ended up running more than 26.2 miles. As a result the maths is a little more complex than simply looking at your average pace. I realised that sub 2:40 was on, and it was a now or never moment.

Seymour Grove is looooongg. But the flip side is that the finishing straight is short.. ish. It was 'get to the end of Seymour Grove', followed by 'finish this'.
Max and James finished shortly after. Beaming smiles, fist bumps and high fives all around. Again.. people. Its amazing to me that after running 26.2 miles you have 3 people all pointing at each other and essentially saying 'you're amazing' to which the response is obviously 'no, you're amazing'.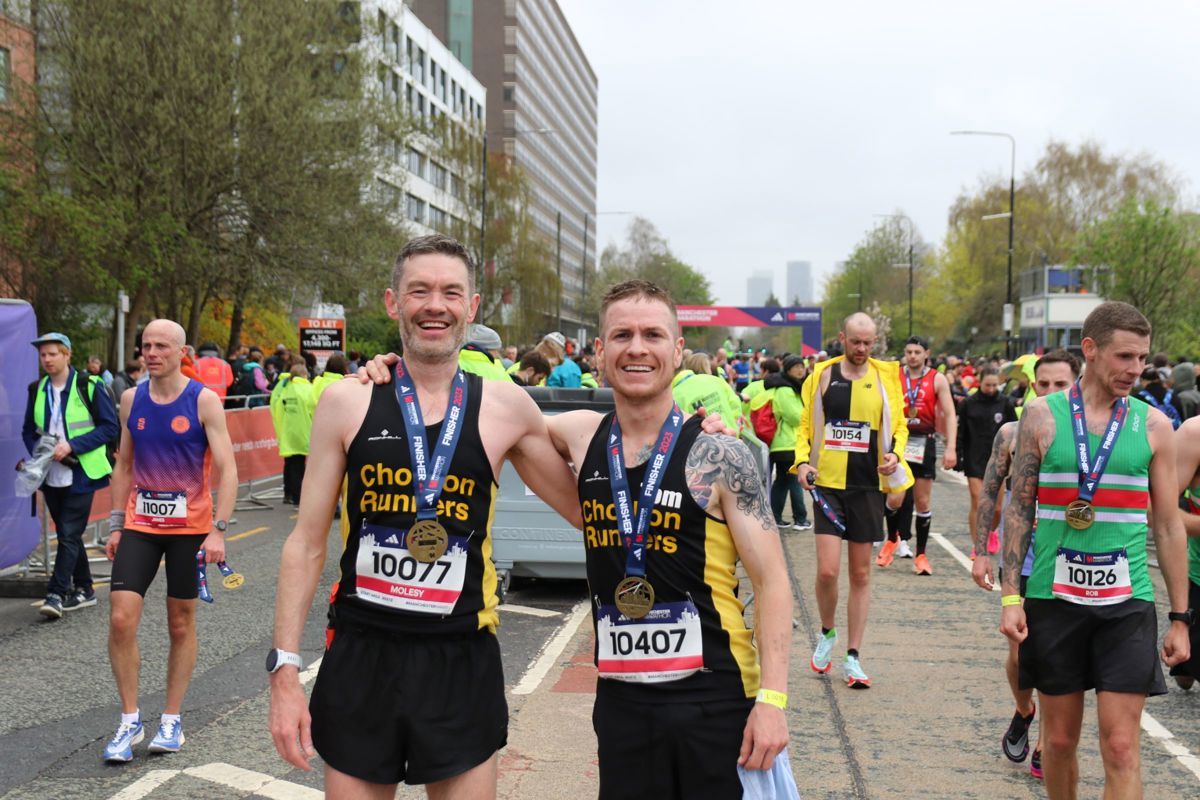 The takeaways
It sounds like lip service but this was very much a team effort as far as I'm concerned. Other people motivated me, told me I was good, paced me, acted as hype men/women, advised me, and supported me. It's like a jigsaw - if a piece was missing the final product wouldn't look good.
I learned a lot about myself along the way. It sounds like a load of horseshit but I think the process that led me to running Manchester made me a better person.

When I was in Denver at the start of the year I chatted to a cool American man who was heading over to Cape Town to run Two Oceans. We got chatting because he was wearing a Comrades hat. That was the first point at which I thought to myself 'I've been training incognito and I both enjoy it and have ended up incredibly fit'. I contemplated heading back over to Africa to get a silver medal in arguably the most beautiful race on the planet. I uhmmed and ahhed about it for long enough that is wasn't a viable option but on reflection not doing Two Oceans was the right call. Had I gone I may (or may not) have achieved another arbitrary goal, but there wouldn't have been anyone to push me along, keep me motivated, and join me for many many pints in the pub afterwards. 2024. Maybe.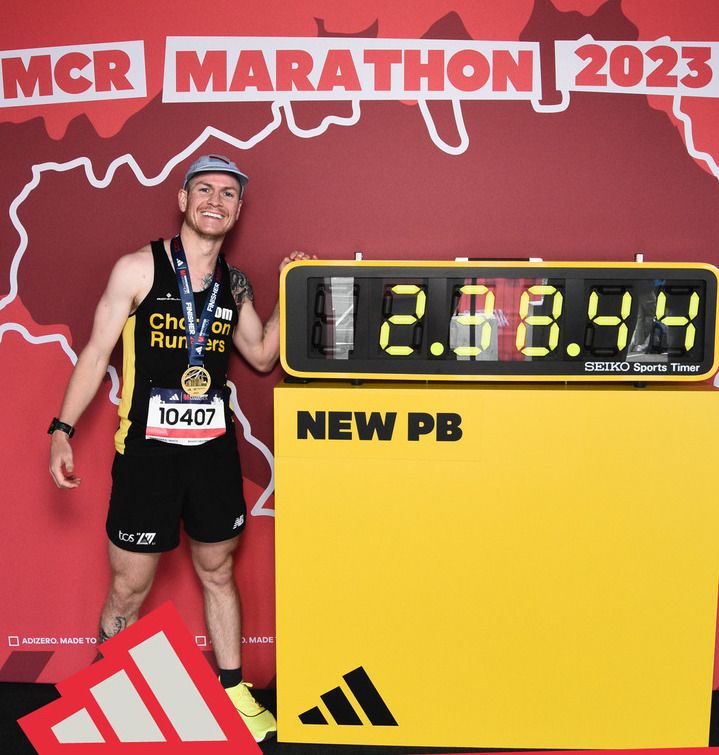 You are allowed to be disappointed
an aside
When Eliud Kipchoge failed to win the 2023 Boston marathon there was a message on a group chat that read 'imagine being disappointed running a 2:08'. Toxic.

In 2019 when I fucked up Manchester I was super disappointed. When people asked me what time I had done on a few occasions I got eye rolls. Not only had I missed my goal but some people felt I was being unreasonable being disappointed. Nah.
Step 1 is finding the reasons why you run. Step 2 is.. running. If life was easy it would be boring. If you always hit your goals, they would mean nothing. It took me 7 years to beat my PB. It was the disappointments and lessons along the way that make this an achievement.
You are allowed to be disappointed. Dust yourself off, and go again. Until you get to the point I am at now..
6 pints in, loose lipped as one might expect, someone stated "I bet you're going to try and beat this". I am assuredly not. I'm happy.
Conclusion
What I've learned over the years is that running for self worth is like fixing a leaking sink in a burning building. Completely pointless. But.. working hard and attempting to best yourself is awesome, and admirable. When I watch people work their butts off to achieve a goal it genuinely warms my soul. Old me wouldn't feel that way, and even if they did.. they wouldn't admit it.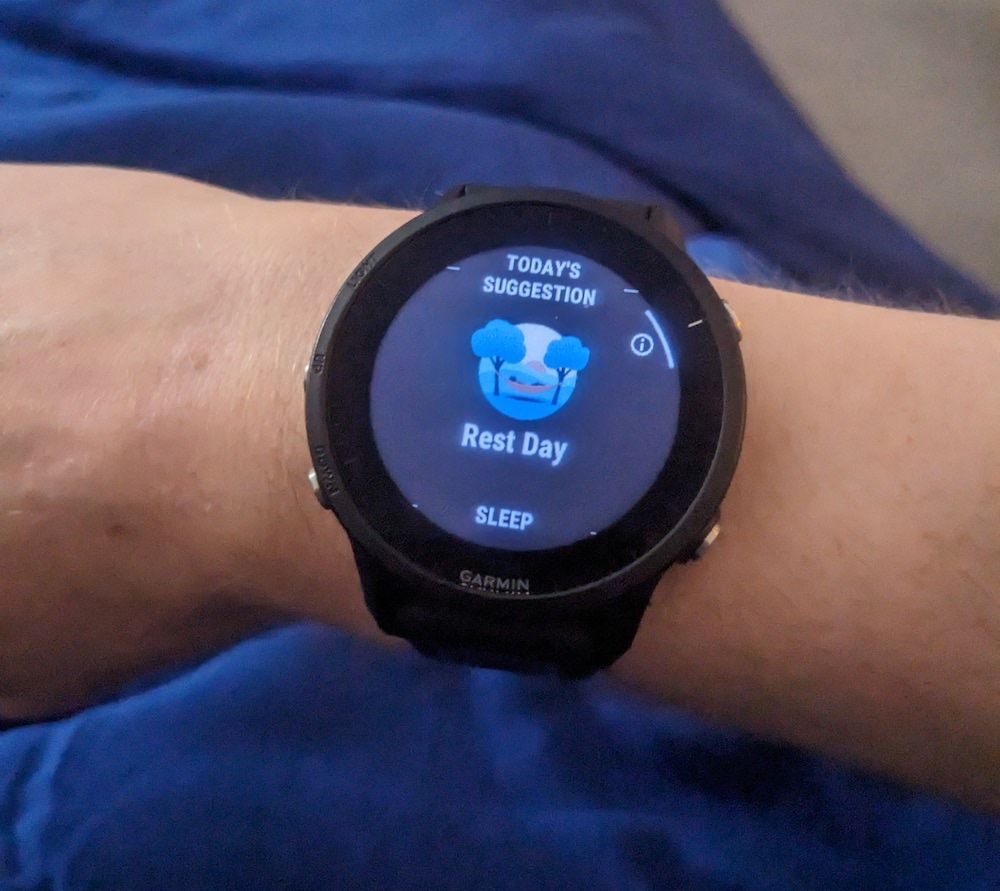 And.. if you can't find the balance, get rid of Strava. I can assure you that whilst kudos is nice, you should really get into supporting people in the real world. It's like a drug, and it tends to be mutual.