Better late than never?
I very rarely run the same race twice (I like not knowing where I am going) but on this occasion I made an exception. I ran this race back in 2016 but excessive milk consumption (to complement my cereal - carb loading) the night before made it a less than enjoyable experience. I had a point to prove so I went back.
Race details
The Village Bakery Wrexham Half was held on the 17th February 2019 in Wrexham, Wales.

I finished it in 1:22:55 and came 113rd (out of 2403 entrants).
Training
As I did in 2016 I have been following Hal Higdon's Advanced Marathon 2 in preparation for the London Marathon.
I don't tend to enjoy racing but the plan schedules a half marathon 'test race' in week 9 and I have been following the plan fairly religiously.
Training had been going well up to this point and I knew that I was considerably fitter/faster than in 2016 (or at any other time to be honest).
Travel and accommodation
Copied from 2016 :)
Fortunately for me the race was held at a location relatively close to my family home (~50 minutes drive). As such I was able to stay at home the night before and persuade my father to drive me to the race the following morning.
This removed one potential stressor from the build up.
The 17th February is my Dads birthday so it was certainly appreciated that he took the time to drive me to the race and support me.
Pre-race nutrition
I carb loaded the night before. I ate lots of pasta. Simple. No cereal or milk this year.
I had had two rest days in advance of the race and whilst not eating carbs explicitly carbs had still played a part in my normal day to day diet.
Warm up
I am not one for warming up but everyone does it and apparently it is good so I ran around the industrial estate at an easy pace. I did a mile in total.
Tactics
Go big or go home? I wanted this race to prove to myself that I was as fit as I had ever been. I wanted to PB but there wern't really any obvious tactics apart from run fast.
Miles 1 - 5
I went out quickly and got strung along with everyone else running fast out the gate. I did realise I was going quite fast and sort of tried to slow down but found myself just speeding up again. The first 5 miles is a small loop around the industrial estate. There is then a second bigger loop. By the end of the first 5 miles I felt OK and had changed from conciously slowing to down to thinking 'this feels OK, Go big or go home'. What a surprise - mistake.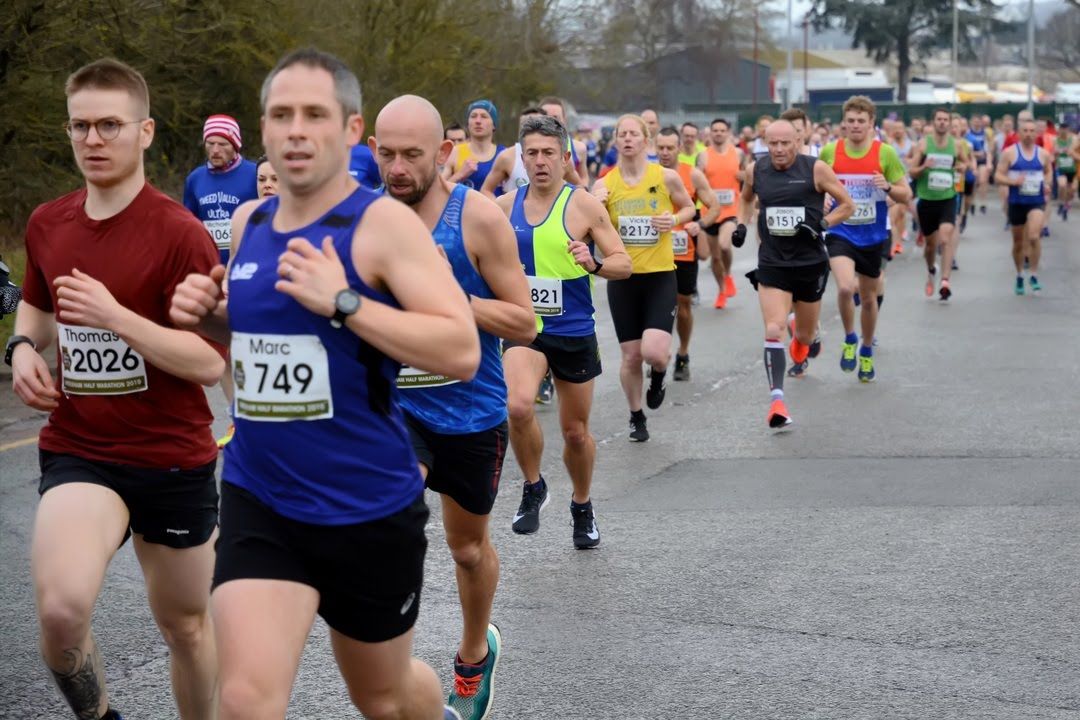 Miles 5 - 10
Mental battle. I had gone out too fast. Everything hurt. I wasn't running to a target pace. In fact I didn't look at my watch once during the race. It was very much just 'run as fast as you can and finish'. It hurt. It sucked. I didn't enjoy it. The course was sold as being flat. It wasn't. It was also very windy.
I had an energy gel at 8.5. I think I might have had issues finishing without this.
Miles 10 - 13.1
No improvement. Mentally tough. Physically tough. It was windy and the hills didn't let up. It was just a case of getting to the finish. There were no thoughts of sprint finishes or competing with anyone. It was just keep on going and push anything thats left at the end. Having not been checking my watch I didn't even know my time but going under 1:23 was ace and it was a PB.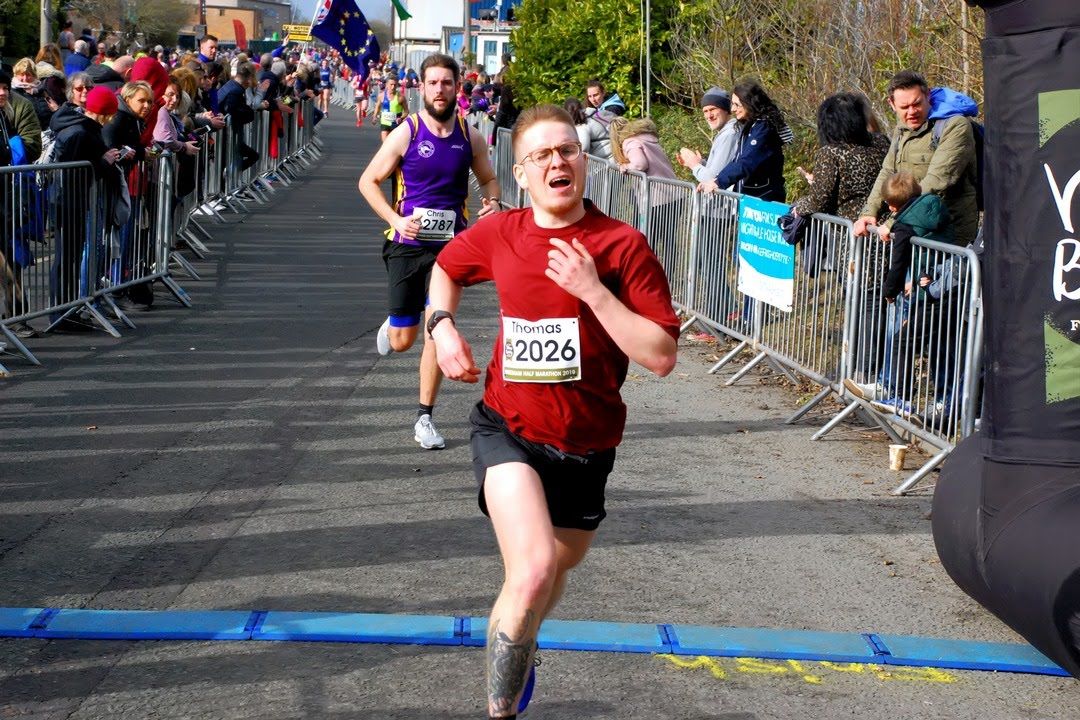 Thoughts
My main takeaway is that this is absolutely not how to pace a race. You have to force yourself to slow down regardless of what your body says at the time.
The problem is that whilst it hurts and sucks it has historically gotten me good times. I guess the big question is as to whether I could get the same times going out slower and then negative splitting or simply even splitting every mile. I need to actually test this one day.