Some awesome quotes...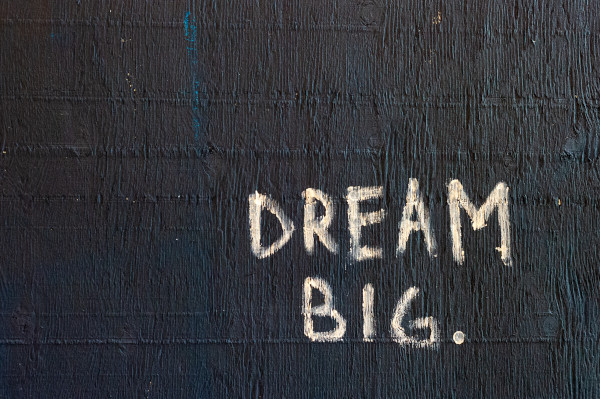 Is it worth doing something if you do not aim to be the best at it? You may never realise the ambition, but a 'be the best' attitude towards life is good motivation to say the least.
I was browsing the web, and thought I'd post some brilliant quotes I found. Quotes like these motivate me. Maybe they will motivate you.
---
"I honestly think it is better to be a failure at something you love than to be a success at something you hate."
- George Burns
---
"Accept responsibility for your life. Know that it is you who will get you where you want to go, no one else."
- Les Brown
---
"In the long run, men hit only what they aim at. Therefore, though they should fail immediately, they had better aim at something high"
- Henry David Thoreau
---
"…by stretching yourself beyond your perceived level of confidence you accelerate your development of competence"
- Tony Buzan
---
"It is possible to commit no mistakes and still lose. That is not a weakness; that is life."
- Captain Jean-Luc Picard.
---
"Can anything be sillier than the point of view of certain people—I mean those who boast of their foresight? They keep themselves very busily engaged in order that they may be able to live better; they spend life in making ready to live! They form their purposes with a view to the distant future; yet postponement is the greatest waste of life; it deprives them of each day as it comes, it snatches from them the present by promising something hereafter.
You will hear many men saying: "After my fiftieth year I shall retire into leisure, my sixtieth year shall release me from public duties." And what guarantee, pray, have you that your life will last longer? Who will suffer your course to be just as you plan it? Are you not ashamed to reserve for yourself only the remnant of life, and to set apart for wisdom only that time which cannot be devoted to any business? How late it is to begin to live just when we must cease to live! What foolish forgetfulness of mortality to postpone wholesome plans to the fiftieth and sixtieth year, and to intend to begin life at a point to which few have attained!"
-Seneca
Life should not be a journey to the grave with the intention of arriving safely in a pretty and well preserved body, but rather to skid in broadside in a cloud of smoke, thoroughly used up, totally worn out, and loudly proclaiming "Wow! What a Ride!
- Hunter S Thompson
Public opinion is a weak tyrant compared with our own private opinion. What a man thinks of himself, that it is which determines, or rather indicates, his fate.
-Henry David Thoreau
---
"People can come into your life for a reason, a season or a lifetime".
-Reddit