Purchasing items from Japan using DeJapan and ZenMarket
A few months ago I was interested in purchasing a number of items from Japan.
The items in question (trading cards) are small, light, and generally very cheap (although some trading cards sell for massive amounts).
The items that I was looking to buy generally ranged from about 100 Yen (£0.70) to 1000 Yen (£7.00), and I was mainly looking to purchase from Japanese sellers on Yahoo Auctions.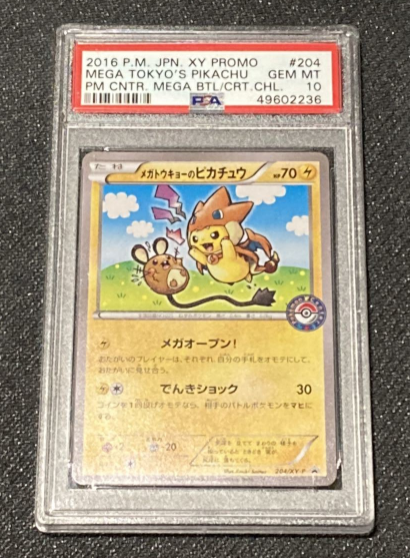 The main problems with buying items from Japan are:
that most Japanese retailers do not ship internationally
if they do, the shipping costs are prohibitively expensive
Yahoo Auctions doesn't let you register without a Japanese phone number
This has resulted in a number of 'middleman' service popping up which include (in no particular order):
How they work..
The services are all fairly similar in the way they work.
You find the listings that you want to bid on and submit your bids through the middleman service.
Their automated systems submit the bids on your behalf.
If you win the auction they organise to have the item delivered to their warehouse.
You can purchase multiple items, and once they have all arrived at the middleman service's website, you can choose to have them combined into a single package and shipped on to you in your destination country.
Benefits..
The benefits for you as a user are:
that you are actually able to purchase items from Japanese sellers
that you do not have to interact with Japanese sellers in a language that you do not understand.
That you only have to pay one combined shipping fee (which is almost certainly less than having each item delivered separately)
Costs..
For these benefits you pay the middleman service the costs of the items that you purchase and a number of additional fees. These usually include:
a fee for each auction
a fee for combining the parcels
a payment processing fee
I did a little bit of research, and whilst Buyee is considered to be a good service the general consensus was that it was an expensive offering. I instead opted to try out both DeJapan and ZenMarket. My in depth review of both follows..
Spoiler: Both do the job, but neither are particularly suitable for buying large numbers of cheap items.
---
DeJapan

TL;DR DeJapan is cheap to use, and it does what it says on the tin. The problem is that the website is absolutely terrible. I am not convinced that the pain of using their archaic website is worth the cost savings.
🔴 The first thing to note is that bidding on an auction is a long and drawn out process. There are 5 steps for every item and there is no way to complete the process for multiple items at a time. I would say that it takes 3 minutes or so per item to submit your bid for processing. It is painful.
Once you have found an item on Yahoo Auctions you can post the link into the search box on the DeJapan website. You will be met by a page like this.
Note: 🔴 You should submit your bids well in advance of the auctions end as the DeJapan website seems to break fairly regularly. There were a number of occasions where the website simply wouldn't load any Yahoo Auctions and would simply display an error message.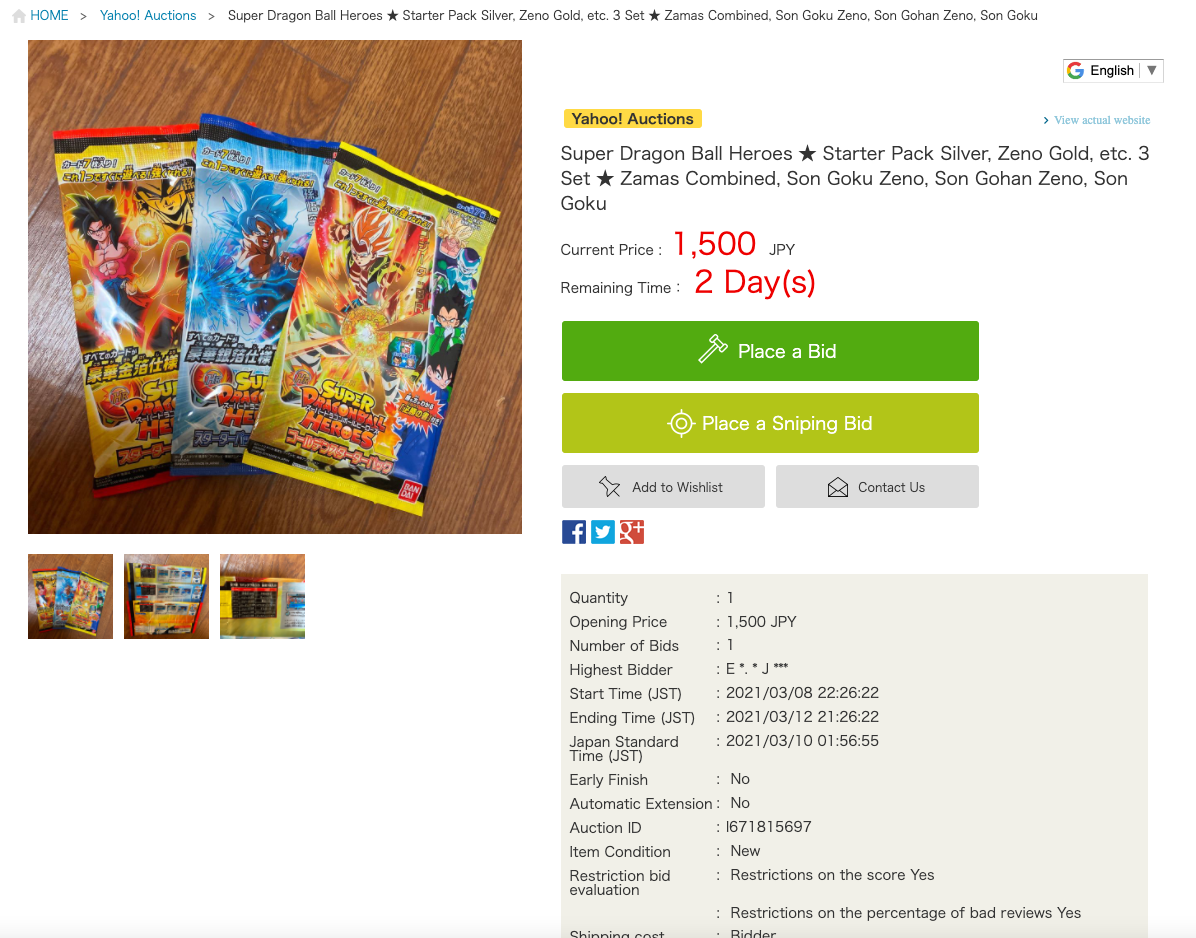 Then you can click to submit an immediate bid or a sniping bid (that is submitted a certain number of minutes before the auctions end).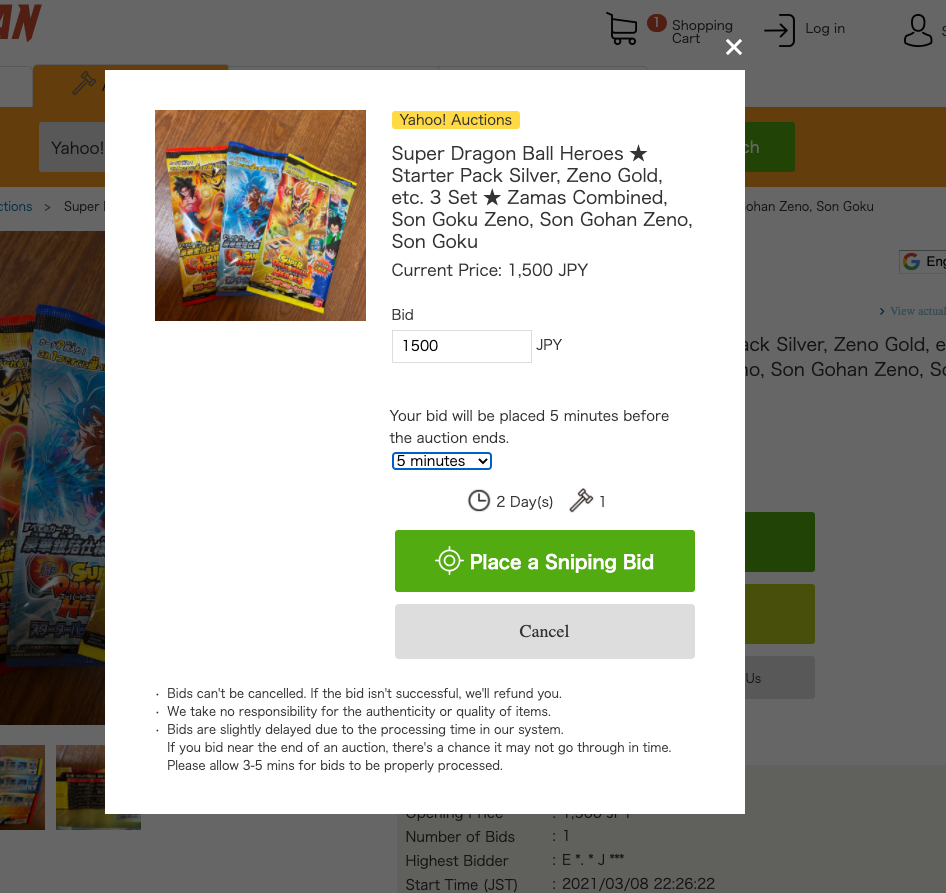 You then have to begin the ridiculous, long, slow checkout process.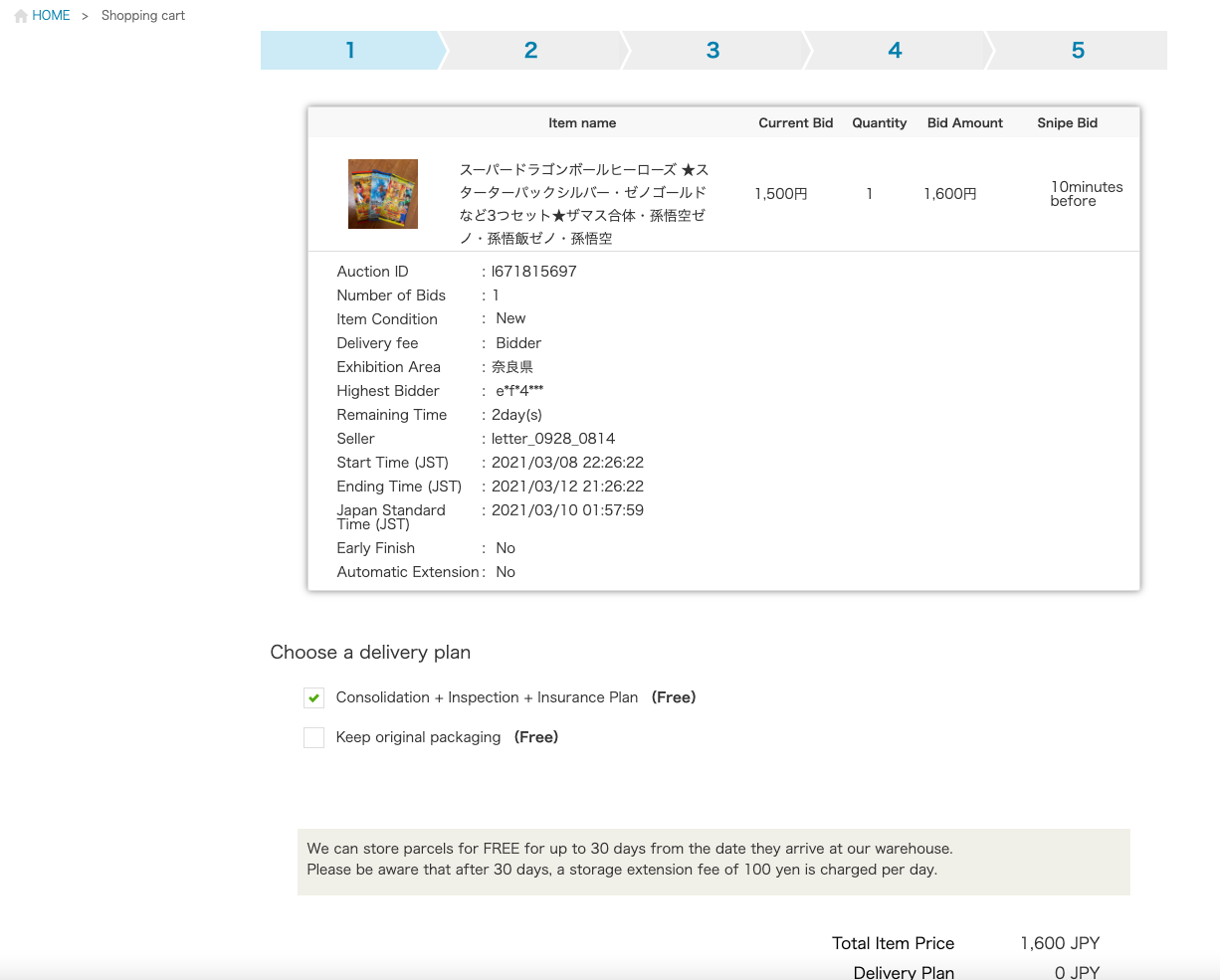 It is just lots of box checking, selecting payment methods (Credit card or Paypal), inputting payment information etc.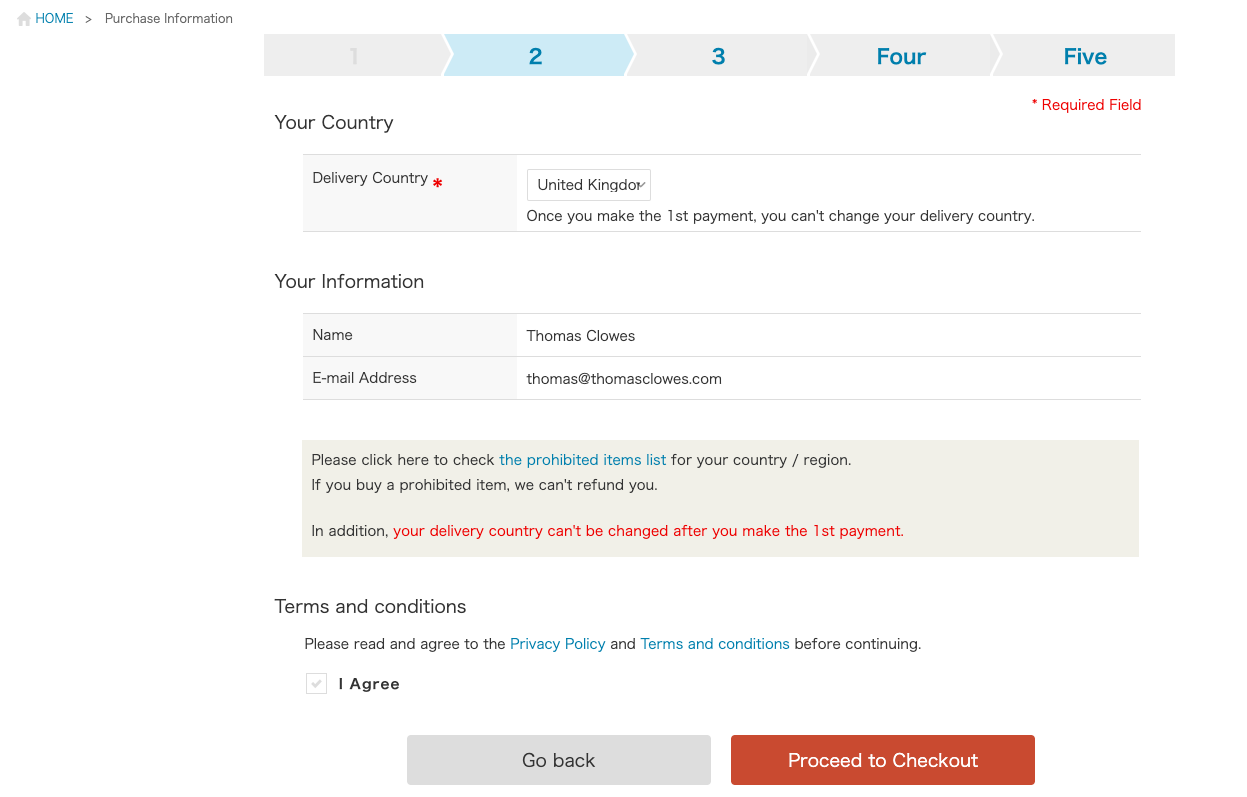 Note: 🔴 There is no option on the DeJapan website to cancel a bid. I accidentally bid too much on an item (4000 Yen instead of 400 Yen). I was not able to cancel it on the website. I emailed to cancel it (which as I understand you can do), but the auction was over the weekend, and the support team do not work at the weekend. I ended up winning the auction at a massively inflated cost. Again, the really poor user interface of the website essentially negated any fee savings that I was making from using DeJapan.
When an item is received by DeJapan, you receive a nice email:

You can then see a list of all the items that have arrived in their warehouse from your account screen: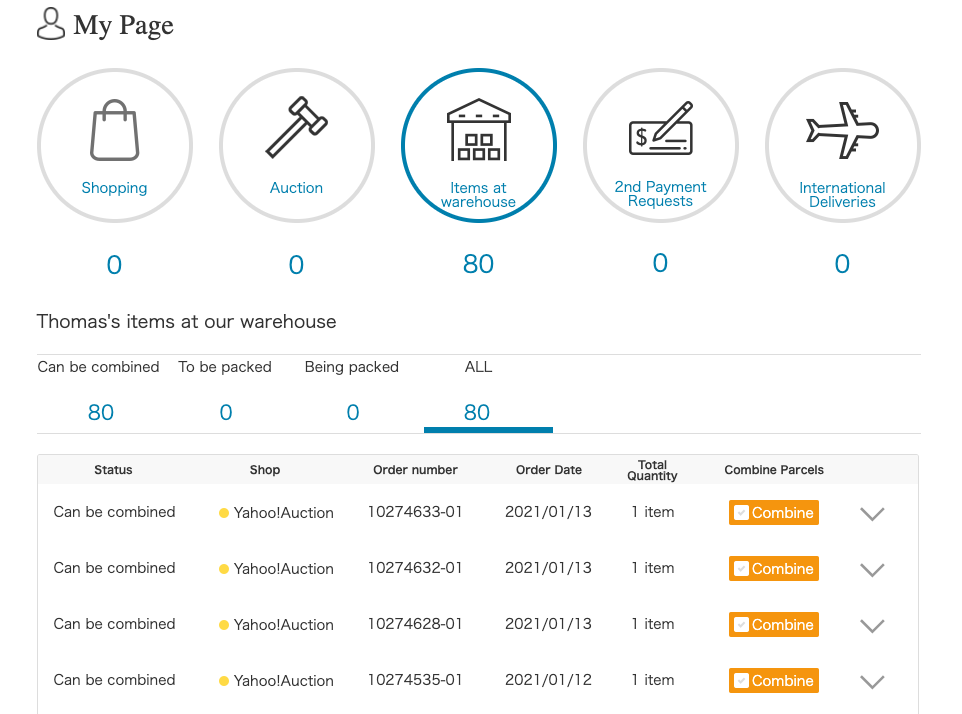 You can select checkboxes next to each item that you want to combine, and then you click combine at the bottom of the page.
🔴 They do not have a 'Select all' button which makes this insanely annoying to do if you have ordered a lot of items.
I do not know how their backend is built but the combination process takes a stupidly long time. As in, when you click 'Combine' it takes ages for the next screen to load.
It was as this point that I was informed (by an error message) that you can only combine 100 items. That is to say there is a limit of 100 auctions in each parcel. So, if you win an auction that is a set of 50 cards that still only counts as 1.
Now you may be confused at this point as the above screenshot only says 80 items. I was similarly confused. It actually turns out that you can only combine 60 items in a parcel, just the DeJapan error message is incorrect. I discovered this after a back and fourth with their email support.
This was incredibly annoying for me as the benefit of the service for me was having to only pay shipping once. Now I had to split my items into two parcels and pay two shipping fees. They stated that this was a software limitation and were not able to do anything about it. 🔴 The extra shipping costs essentially negate any fee savings that you would make over using a different service.
Once consolidation is complete you see the below screen.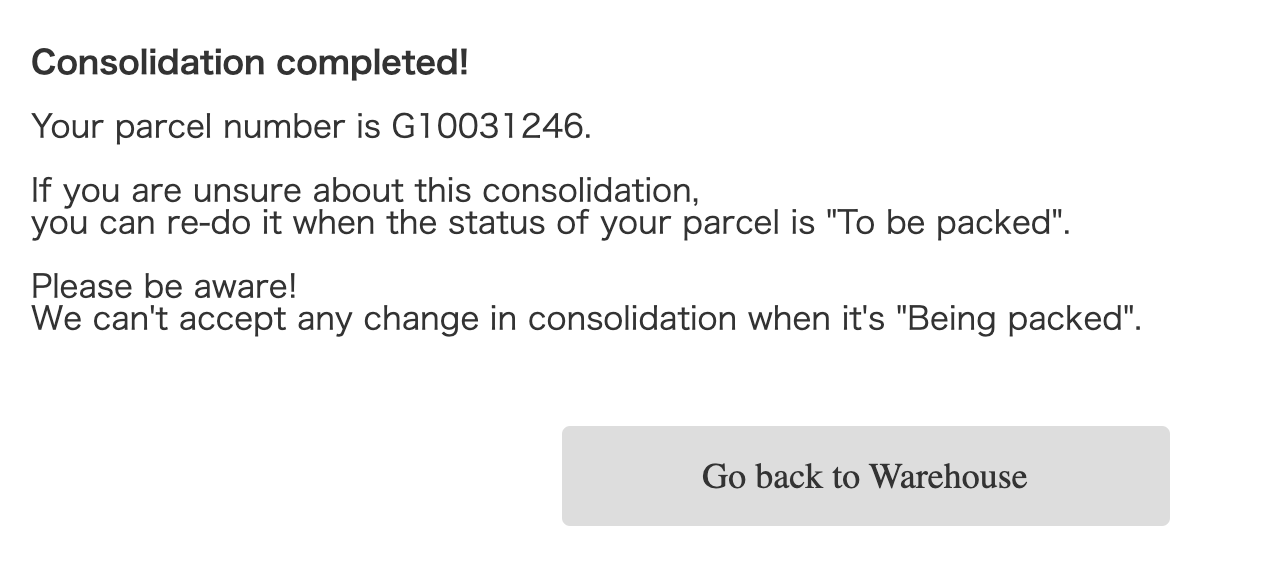 At this point, if you have made a mistake you can remove auctions from the consolidation request (if they have not begun the consolidation) but you have to remove each item individually 🔴 and doing so takes a number of minutes for each item. As in, this is another situation whereby their software backend is so inefficient that it literally takes a few minutes for the request to process. I had to do this 60 times. It was insanely annoying.
Once the parcel has been consolidated you will receive an email asking you to make the second payment.
The second payment requests screen is shown below. 🔴 It is not particularly helpful because it does not include English translations of the item names nor does it tell you how much the item cost.
DeJapan allows 🟠 30 days of free storage (less than the 45 days offered by ZenMarket), but unhelpfully this is the first screen on which you can see how long the items have been stored for. On the 'Items at Warehouse' page you are not provided this information  so you basically have to work it out yourself or risk being hit with additional fees 🔴.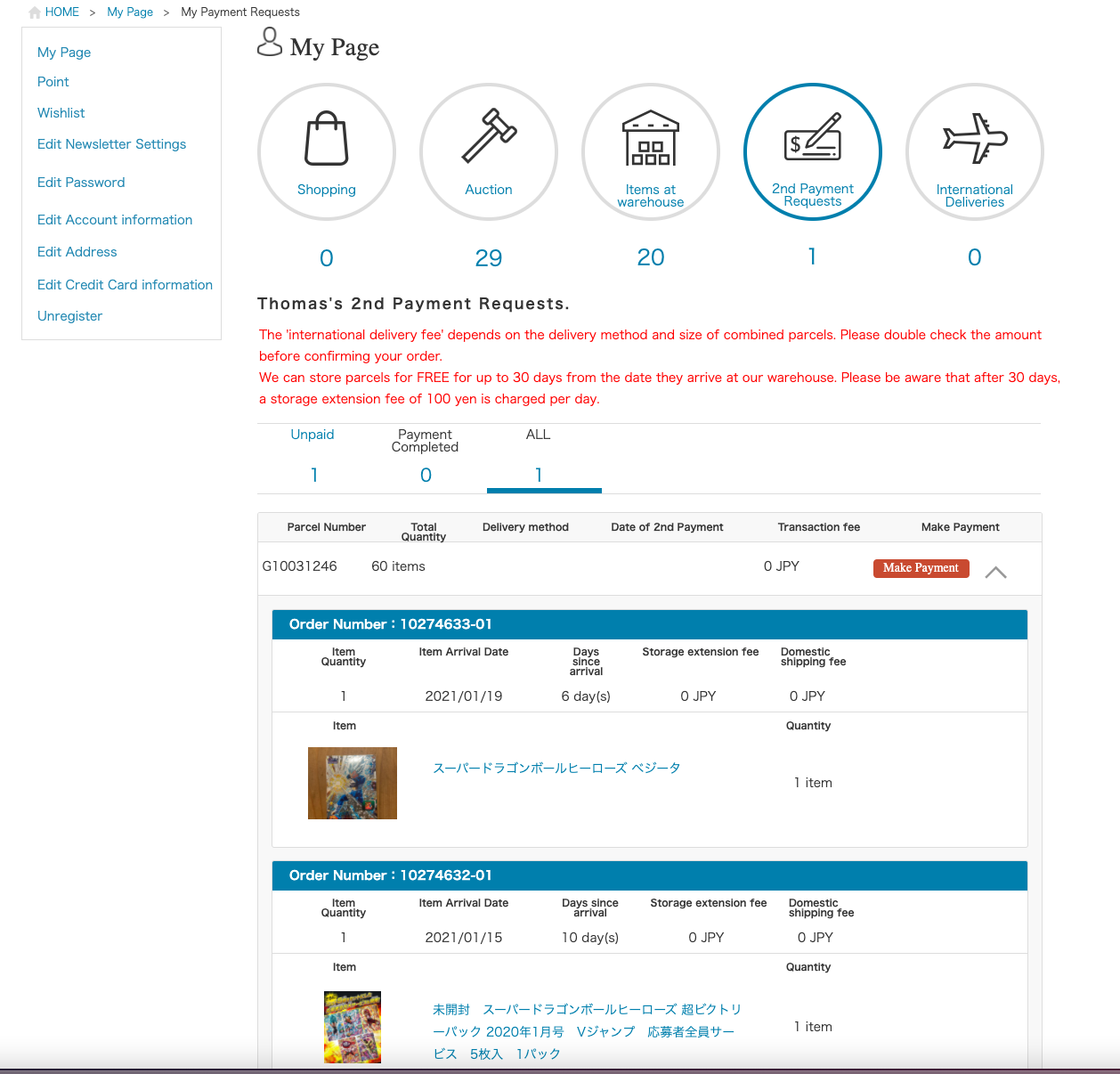 🟢 The one area that DeJapan shines is that they charge no fees apart from a 100 Yen consolidation/combination fee. This means that buying cheap items is actually vaguely cost effective.
In addition to those fees, at this point you also have to pay:
the 'Domestic Delivery fee' which is the cost of having the items that you have won delivered to the DeJapan warehouse.
the 'International Delivery fee' which is the cost of delivering the combined parcel to your address. Note: 🔴 ZenMarket offers many more options including a 'Small parcel' option (which is significantly cheaper). Again, this is one area where the DeJapan fee savings are lost..
'Other payment fees' which are not documented anywhere on their website. Again I had to email to work out what these are. These are essentially taxes that had to be paid when purchasing from Japanese business sellers.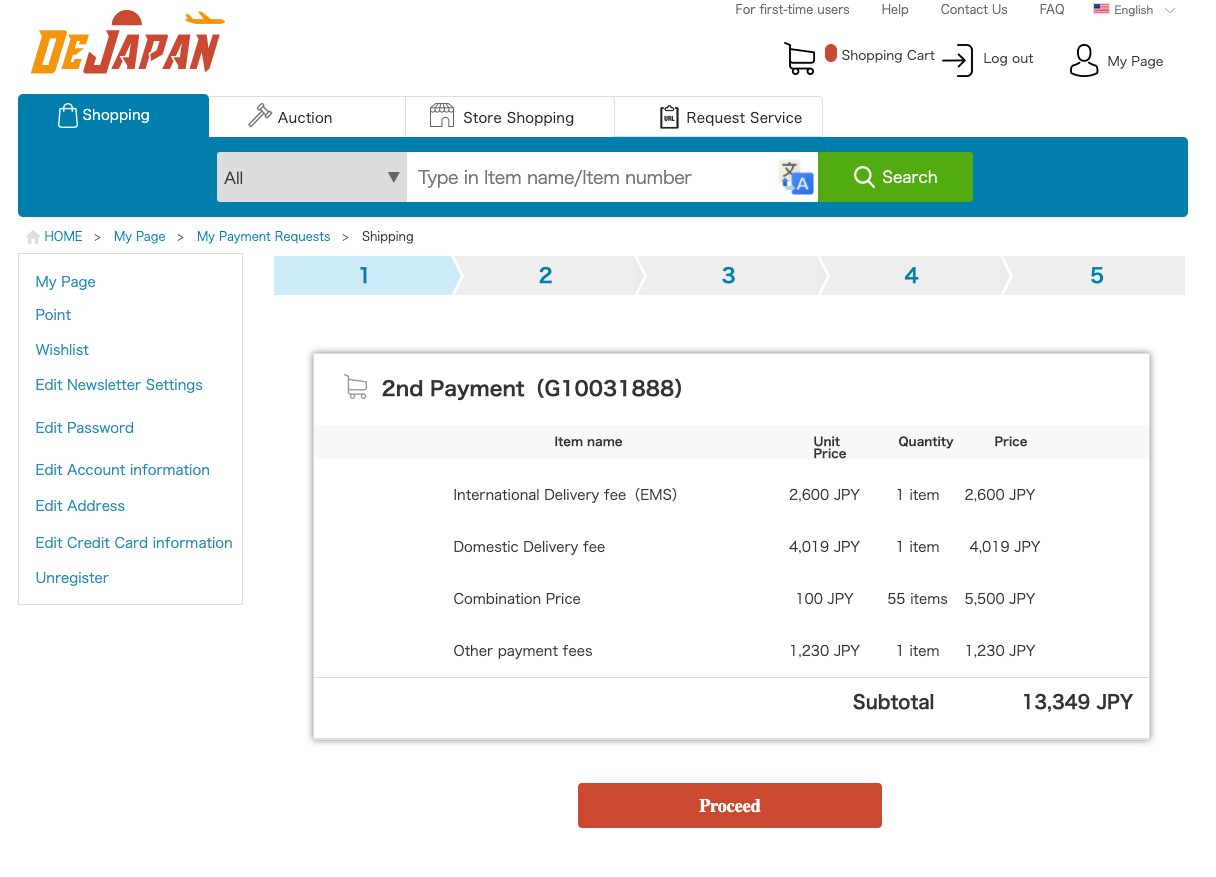 🟢 In terms of delivery, DeJapan packaged the items appropriately and shipped them promptly. They provided tracking numbers etc.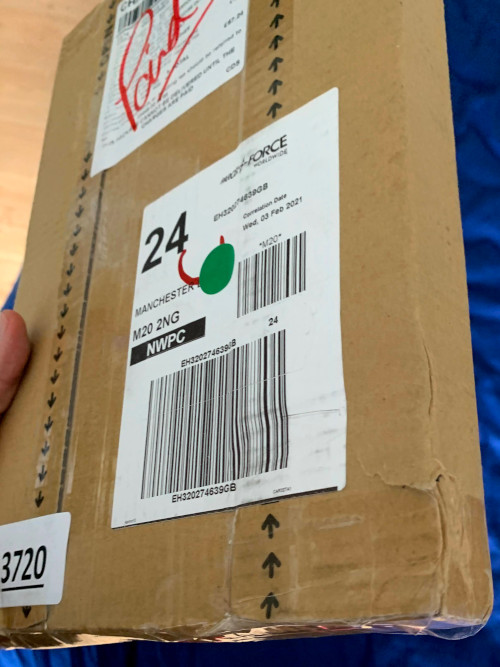 Conclusion
On paper DeJapan offers a great service at a great price point. Unfortunately however an incredibly poor website means that any cost savings that you will benefit from due to their cheap fee structure will almost certainly be lost.
If they fixed their website (which they have said they will do, but with no definitive timeline) I would recommend them. At this point in time it simply isn't worth the effort and stress. I would not recommend DeJapan.
🟢 One area where they really do excel is support. Their support team speak fluent English and apart from weekends are very prompt with their replies.
I get the impressions that DeJapan may be a small, family run business that simply is not the focus of its owners. Back in 2018 Kai from DeJapan seemed to be fairly active on social media promoting the site. Since then, their blog and social pages have not been updated very often which leads me to believe that the product isn't going to get the attention that it deserves any time soon. It's a real shame, as it could be an incredible service.
If you are planning on buying a few, large value items (that justify the time and effort it takes to use their website), DeJapan is a great option. My only concern is that because everything is a bit rough around the edges they are not very active on social media, and their software is behind the times I would be a little concerned that one day they might just disappear without warning.
---
ZenMarket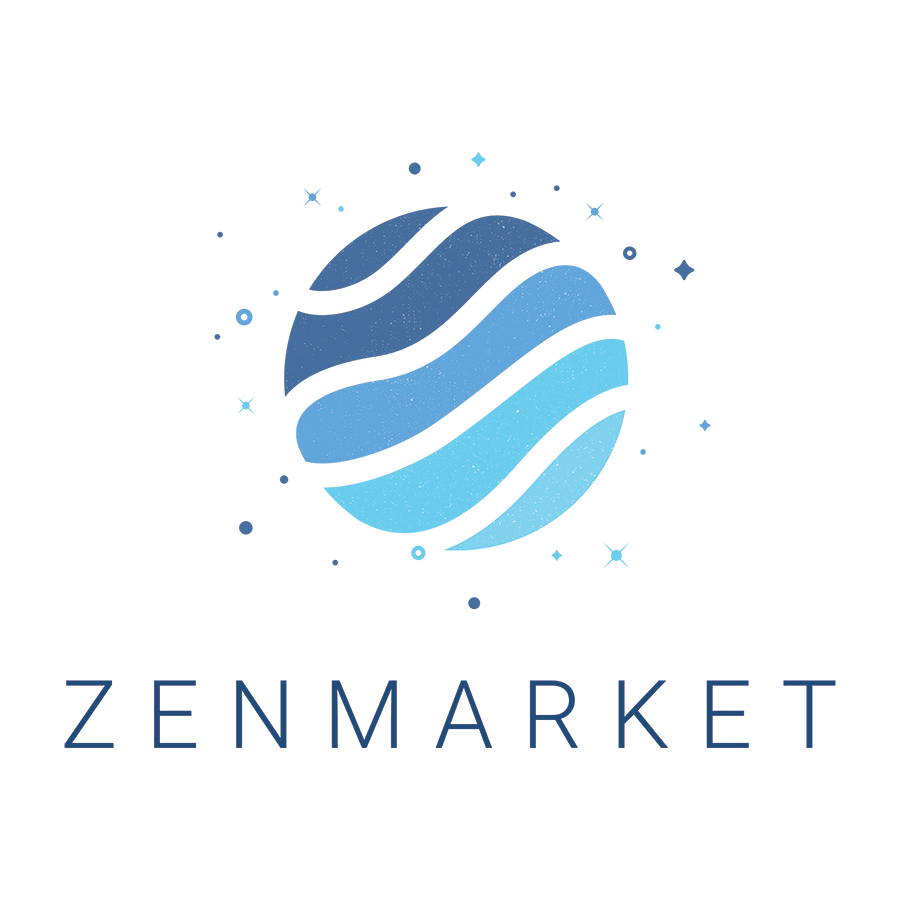 TL;DR They have a good website, but their fees are prohibitively expensive if you are buying lots of small items, and customer service is fairly poor.
🟢 On ZenMarket you similarly copy and paste a Yahoo Auctions link into the search bar at the top of the screen. You are met with a much more informative and detailed screen containing details of the auction in question.
The item description is automatically translated for you, and links are provided to useful screens such as the sellers profile page and other listings.
🟢 You can also see all the photos from the listing whereas I noted that DeJapan only shows 3.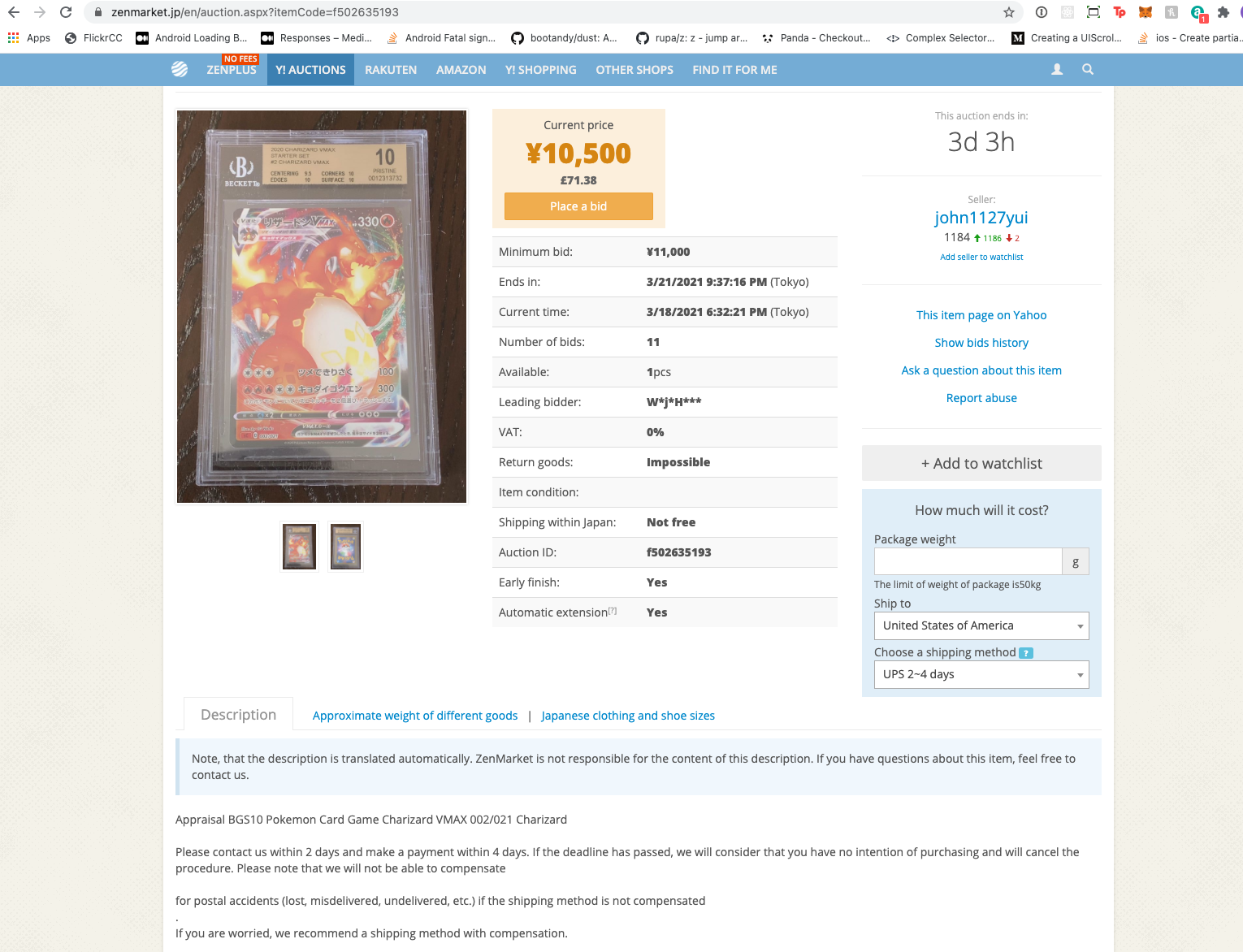 🔴 One major downside with ZenMarket is that they require you to prefund your account to be able to bid on any auctions.
They offer a number of payment options with varying fees.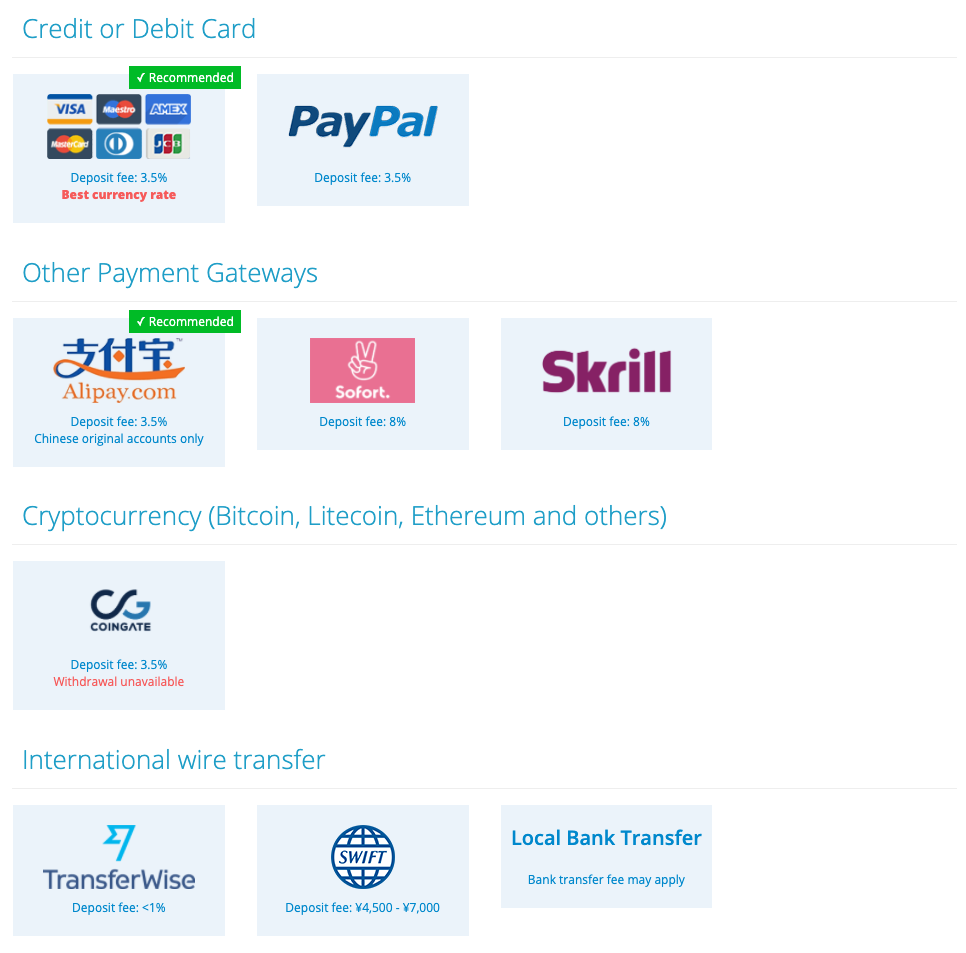 🟢 One positive however is that they do offer a TransferWise funding option (at least for British customers) which is free to use.
🟠 Unfortunately however, if you ever want to withdraw those funds you will then be hit with fees.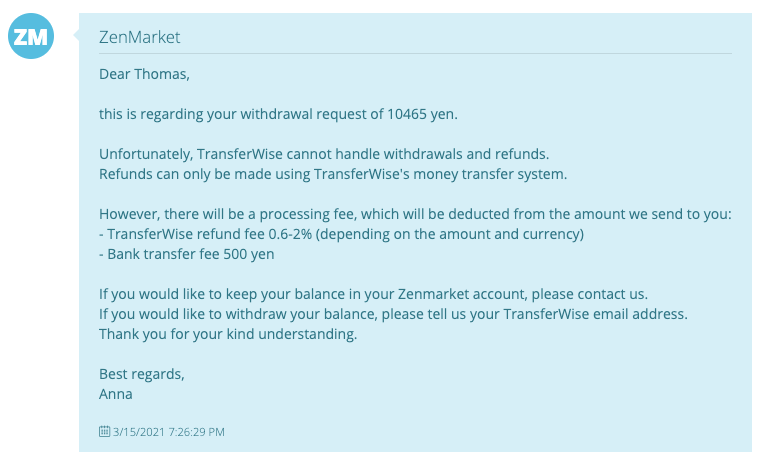 🟢 Their interface to place a bid is simple and clear. You can place a bid immediately, or you can place a sniping bid. Their interface also has a 1 click option to cancel your bid if you make a mistake (Wahoo !)
When all your items have arrived in their warehouse you receive a nice looking email. At any point you can login to your account and it clearly details the items that you have ordered, when they were received (and thus how long they have been stored for) etc. 🟢 ZenMarket provides free storage of items in their warehouse for 45 days.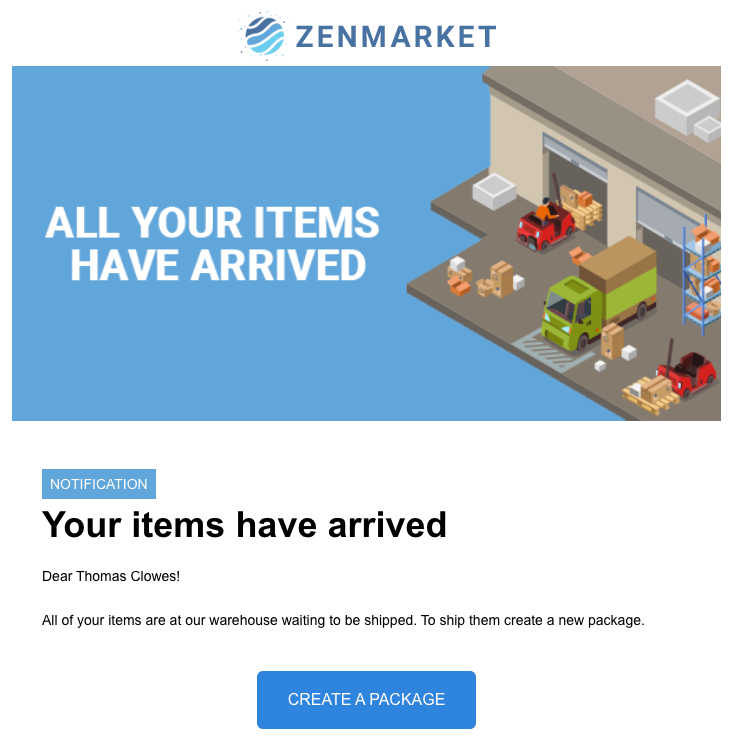 The big downside that I experience with ZenMarket is that their support is pretty terrible. 🔴 Unfortunately a lot of their customer service representatives do not speak particularly good English. This has meant that sometimes it has been pretty difficult to get clear and concise answers to questions.
🔴 In addition to this, customer service responses are incredibly slow. It is not abnormal to go 2 - 4 days without receiving a response which is a potential significant issue when auctions tend to only run for a few days.
For example, I used their 'Ask a question about this item' feature which on the face of it is a great feature. 2 days later (after the auction had ended), I received the following: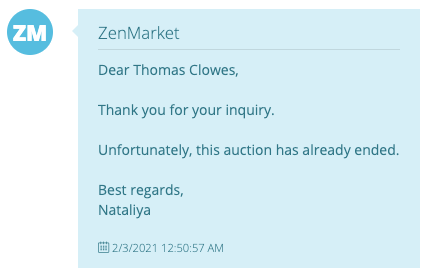 🔴  The main downside of ZenMarket when compared to DeJapan is their fees. They charge a flat fee of 300 Yen per item. If the item in question cost 100 Yen it is easy to see how things quickly become not cost effective. Whilst this is a clear downside, this fee level is similar to that offered by all the other players in the industry (except DeJapan). It is easy to see why given the amount of work that goes into purchasing, handling, and packing each item the fees are set at this level.
🟢 In terms of packing and shipping, ZenMarket is really good. Their website is really nice, really well thought through, and really well designed.
When all your packages have arrived in their warehouse you can simply visit the 'Parcels' interface and create a new parcel. All of the various shipping options that are available to you are presented and it is a simple process to create your parcel.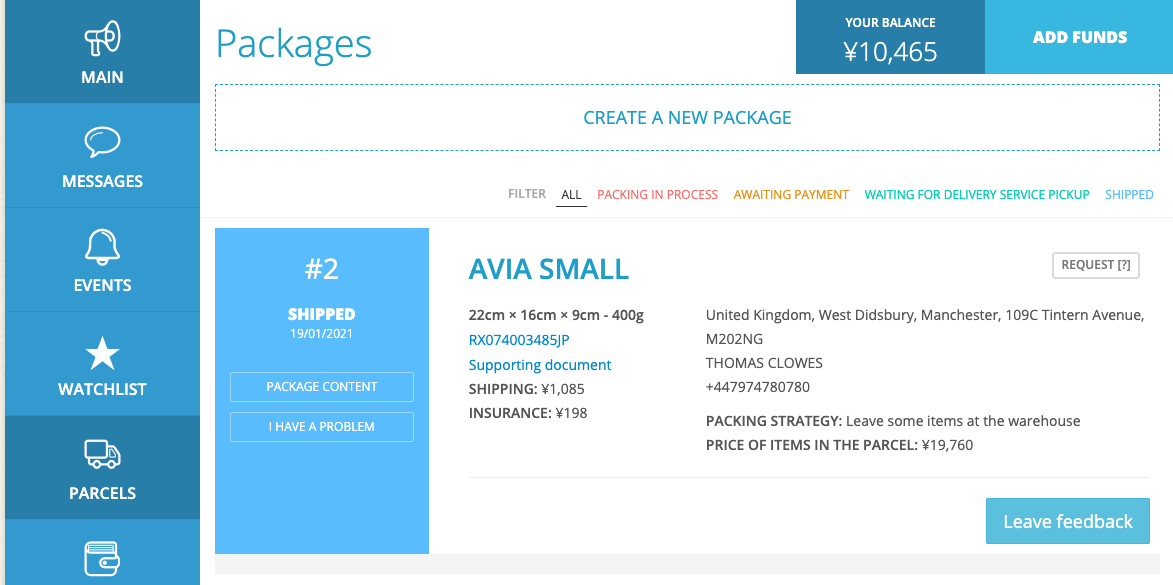 🟢 If you change your mind, you can cancel you parcel in one single click (Wahoo !)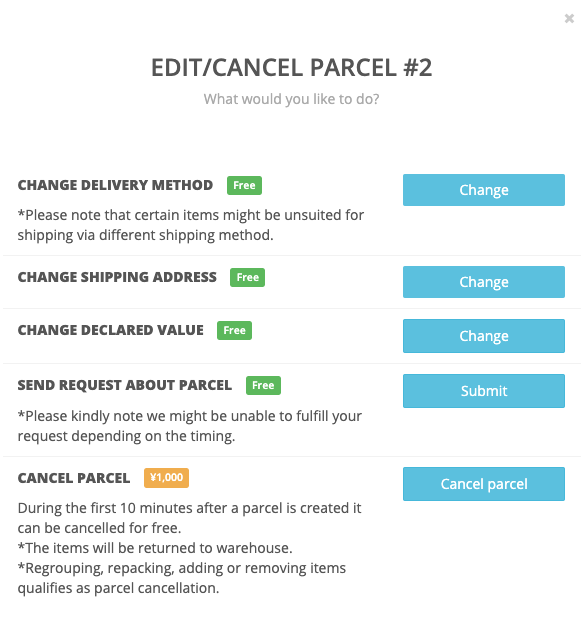 🟢 In terms of onward delivery to you, the customer, there was very little to complain about. ZenMarket offered a number of delivery options including a small airmail parcel that not only arrived quickly but was really cheap.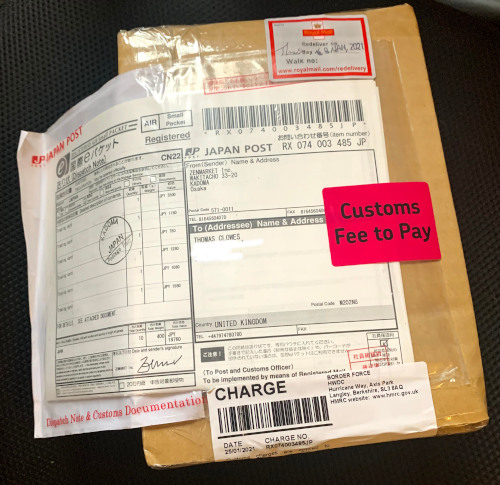 🟠 The only slight issue was that there is no way of telling if your items will fit into a small parcel and as such you have to select a 'backup option'. Whilst cards are inherently small and the 'small parcel' dimensions are listed it was unclear to me how the cards had arrived at ZenMarket, and how they were going to be packed. I wanted to use the cheap option, and if that were not a possibility I would simply wait until I had ordered more items before selecting a more expensive option. This was not possible.
Conclusion
ZenMarket is good, but isn't really designed for buying large numbers of cheap items. Their website is really nice, and apart from a few rough edges whereby it is unclear if clicking a button is going to permanently commit you to something it does most things that you would want it to do.
Their features for searching auctions directly on their website are a bit lacking, but I have always found it easier to just look directly on Yahoo Auctions anyway.
They also offer a watchlist that notifies you when an auction is ending. This is an interesting feature. I would like to also see an ability to 'watch' for new listings that match a certain search term on Yahoo Auctions.
I would not recommend ZenMarket if you are looking to buy lots of cheap items. It is simply too expensive to be worthwhile. That said, if you are buying a few high end items then their fees are relatively cheap and apart from the poor customer service, the offering is generally good.
My assumption is that ZenMarket is a bigger company than DeJapan and that it is a generally bigger operation. I suspect that their well designed website has attracted large numbers of new customers and their support simply cannot keep up.
General Thoughts
Whilst I absolutely understand that all these companies are businesses, and are trying to make a profit I do think that buyers such as myself are an underserved market.
Given that their purchases through Yahoo Auctions are automated I feel as though whichever company offers a reduced fee service for customers purchasing large numbers of cheap items would see a lot of volume coming to them. Perhaps a stripped down service whereby you don't get customer support, or lots of additional options. Perhaps some sort of subscription model - You pay x,000 Yen and you can order as many items as you want over a 45 day period..
Who knows.
Perhaps I just need to accept that there isn't enough money in customers like me and/or I need to buy more expensive stuff :)
The general consensus that I got when researching 'middlemen services' was that the best way to find out how they work is to try them. I would absolutely agree with this. Their jobs are inherently complex because they do not know what the exact final costs are going to be up front. The auction price, the shipping costs, any additional taxes etc are all somewhat unknown.
Making something complex simple to understand is why user interface designers get paid the big bucks. Alongside lackluster documentation at some point you are simply going to have to pull the trigger and give it a go..
I'll reach out to both DeJapan and ZenMarket about this post and see if they have any comments. If they do, I'll add them here. I did discuss this with both support teams before writing the article - DeJapan were really helpful, ZenMarket less so.
---